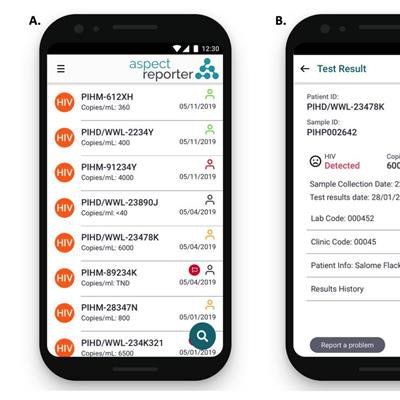 SystemOne is rolling out a secure Android app called Aspect Reporter that enables the reporting of diagnostic lab results taken on any device to clinicians and monitoring of test turnaround times, with a focus on infectious diseases.
Among many other functions, the app can be used to search for results and confirm treatment, the company said in a May 13 statement about the launch. Health professionals can also use it to customize workflow and access data from centralized labs. SystemOne sees its app as a more efficient alternative to paper-based systems, which are prone to loss of results and slow turnaround times, as well as an advance over communication via email and text messaging.
In a pilot study done in Malawi, a prototype of the app was associated with a 95% improvement in the turnaround time of results, SystemOne noted. The company expects that the app will initially be used mainly for the reporting of HIV viral load and tuberculosis test results.