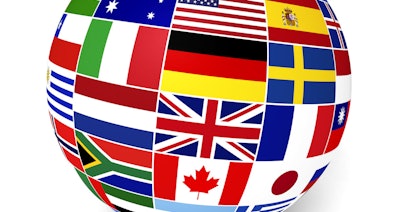 An analysis of 462 million lipid test results has shown mean total cholesterol levels exceed the target in seven of the 17 studied countries.
Writing in the European Heart Journal, members of the Global Diagnostics Network (GDN) describe the evaluation of lipid test data generated by nine clinical laboratories working in 17 countries. The study pooled the results of lipid tests of samples collected from people ages 20 to 89 years from 2018 through 2020 to improve understanding of cardiovascular health globally.
Mean total cholesterol levels exceeded the World Health Organization (WHO) target in seven of the 17 countries included in the analysis, namely Japan, Australia, North Macedonia, Switzerland, Germany, Slovakia, and Austria. Levels of total cholesterol and low-density lipoprotein cholesterol (LDL-C) typically peaked in women ages 50 to 59 and men ages 40 to 49.
Adjusting for sex and age, mean total cholesterol was lowest in the Republic of Korea (4.58 mmol/L) and highest in Austria (5.40 mmol/L). WHO guidance targets total cholesterol of less than 5.00 mmol/L. North Macedonia had the highest proportion of LDL-C results above 4.91 mmol/L, the threshold that clinical laboratories typically use to determine whether familial hypercholesterolemia is a concern.
Seth Martin, lead author of the study and professor of medicine at Johns Hopkins University School of Medicine, discussed the analysis and the potential implications of its findings in a statement from Quest Diagnostics, the company that leads the GDN.
"This analysis included a huge scale of recent data that was examined across the globe to inform public health. As these results inform the conversation that patients and clinicians have when selecting therapy, the distributions observed in our study might be useful to laboratories in refining interpretative ranges and alert values," Martin said.
It is unclear why cholesterol levels vary from country to country. The authors of the paper suggest that genetics may play a role, a position that is supported by the elevated LDL-C seen in some countries that may have a higher prevalence of familial hypercholesterolemia. Differences in diet, physical activity, and economics may also contribute, creating opportunities to learn from countries with low cholesterol.
"Increased cross talk and learning between countries may enable countries with higher total cholesterol and LDL-C levels to better plan interventions related to testing, lifestyle, and pharmaceutical strategies to increase the population and individuals within each country achieving the risk target of <5.00 mmol/L," the authors wrote.