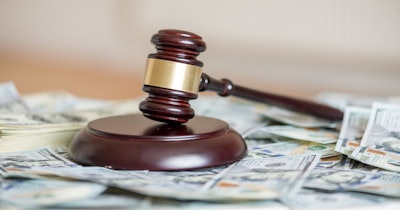 Feel Well Health Center has settled with federal and state governments, agreeing to pay almost $2.66 million to resolve allegations that it violated the False Claims Acts, the Department of Justice (DOJ) U.S. Attorney's Office for the District of Connecticut said Monday.
The settlement is associated with the improper billing of federal and state healthcare programs, and the receipt of illegal kickbacks by Dr. Kevin Greene, the principal owner of Feel Well Health, the DOJ said.
The governments alleged that the firm violated the federal and state False Claims Acts by improperly billing Medicare, Connecticut Medicaid, and the State of Connecticut Comptroller Healthcare Programs.
The governments further alleged that Feel Well Health violated the Anti-Kickback Statute by receiving remuneration from Framingham, MA-based Boston Heart Diagnostics for clinical laboratory services for Medicare patients.
The payments were in the form of purported processing and handling fees charged between October 2012 and June 2014, and speaker fees, which were for rates greater than fair market value, between January 2017 and December 2018, DOJ said.
Feel Well Health, now doing business as Confidia Health Institute, is a primary care medical practice with offices in Southington and Bristol in Connecticut. Greene also operated a medical practice in Indialantic, FL, until mid-2019.
The firm has settled over numerous allegations in addition to those associated with clinical lab services.
Between April 2016 and January 2020, Feel Well Health submitted false claims for payment for medical visits when the patients had received fitness-related services with no legitimate medical component at a gym staffed by a medically unlicensed coach and yoga instructor, DOJ said. The firm created false medical records for these gym visits and attached false diagnoses in association with these claims.
The governments alleged that between April 2016 and March 2020, the company submitted false claims for services allegedly rendered by Greene in an office setting when he was not physically present in the office suite. Feel Well Health Center also submitted claims for telemedicine that did not meet requirements for office location or use an interactive telecommunications system.
Furthermore, the firm submitted false claims for medically unnecessary testing or procedures for neurofeedback, ultrasound, and autonomic function testing between April 2016 and August 2021, the DOJ added.