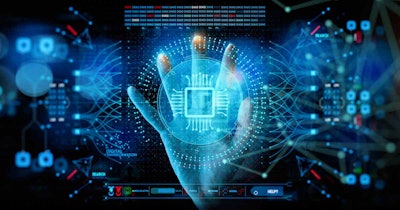 Ginkgo Bioworks and Google Cloud have entered into a strategic five-year strategic partnership to develop artificial intelligence (AI) tools for biology and biosecurity.
The deal involves undisclosed funding for Ginkgo to create large language models running on Google Cloud's Vertex AI platform for applications across genomics, protein function, and synthetic biology. The companies said their commitment underscores their ambitions to advance foundation models in the life sciences sector.
"We believe that by partnering with Google Cloud, Ginkgo can supercharge our mission to make biology easier to engineer," Jason Kelly, co-founder and CEO of Ginkgo Bioworks, said in a statement.
Ginkgo Bioworks said that linking the Vertex AI platform and Ginkgo's biological codebase will help build and train foundation and task-specific models for core biological engineering challenges. The partnership deal will enable Ginkgo to achieve certain milestones over the next three years and help its customers across industries accelerate innovation in drug discovery, agriculture, industrial manufacturing, and biosecurity, the company added.
With Google Cloud as its primary cloud services provider, Ginkgo said it will gain access to infrastructure -- such as tensor processing units -- to create new models for both internal use on customer programs and external release, e.g., organizing databases for public use.
Ginkgo said the Vertex AI platform can handle heavy-duty workloads and meet security and control needs. The firms hope the partnership will enable applications such as generative protein design and protein sequence optimization. Developments in these areas could have broad commercial potential across therapeutics and other areas, such as small molecule production and gene therapy capsid engineering.
Thomas Kurian, CEO of Google Cloud, said that synergy between AI and biotechnology could be transformative.
"Ginkgo will play a critical and pioneering role in the life sciences space, leveraging AI to reshape humanity's understanding of biology," he said. "The most pressing challenges of our generation require biological solutions, and we must figure out how to better leverage our collective capabilities and move faster," Kelly added.