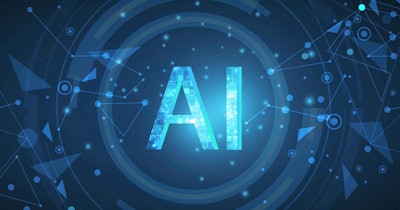 Dr. Atul Butte, PhD, used his plenary lecture at the 2023 AACC Annual Scientific Meeting & Clinical Lab Expo to argue for a "new system of precision medicine."
Butte is chief data scientist for the University of California health system, as well as a professor at its site in San Francisco, director of the Bakar Computational Health Sciences Institute, and founder of Personalis and NuMedii.
In the talk at the annual meeting of the American Association for Clinical Chemistry, now rebranded as the Association for Diagnostics & Laboratory Medicine (ADLM), titled "Precisely Practicing Medicine from 700 Trillion Points of Data," Butte argued that the lessons of the data-driven era of medicine must be used urgently to create a new system of precision medicine. The goal, as with all precision medicine, would be to give the right treatment at the right time.
Clinical Laboratory News, the magazine of the ADLM, published an article summarizing Butte's talk. The computer scientist told attendees how data-driven initiatives have transformed medical practice at the University of California health system, and how the combination of electronic health records (EHRs) and artificial intelligence (AI) and machine learning could identify ways to cut the costs of treating patients.
"Attendees got key insights on how Internal Review Board reliance and centralized contracting can help build a single accountable care organization and clinically integrated networks that are compatible with a deep-learning healthcare system," said the CLN article. "This model of care has been adopted at the Center for Real World Evidence at UCSF where AI is used to find actionable answers from available clinical data."
Butte ended the lecture by looking forward to a potential future healthcare system that is shaped by AI. The computer scientist identified the use of AI to help people understand their EHRs as a foreseeable way that the technology could change healthcare and benefit patients.