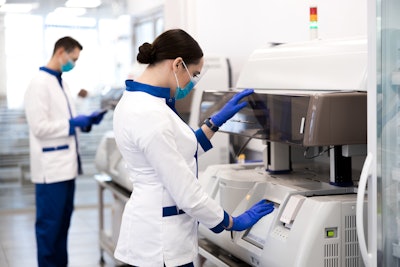 Thermo Fisher Scientific said on Monday that it has updated its Applied Biosystems 3500 and 3500xL Dx Genetic Analyzers to comply with the in vitro diagnostic regulation (IVDR).
The Applied Biosystems 3500 Dx Genetic Analyzer and Applied Biosystems 3500xL Dx Genetic Analyzer are mid-throughput capillary electrophoresis (CE)-based in vitro diagnostic devices designed to perform fluorescence-based sequencing and fragment analysis of nucleic acids in human specimens.
IVDR-compliant versions of both analyzers and corresponding consumables are now available in the majority of EU territories as hospitals, clinical testing labs, and molecular diagnostic manufacturers adapt to new regulations, Thermo Fisher said.
The analyzers are used by clinical labs performing diagnostic testing and assay manufacturers developing commercial IVDR assays.
The analyzers' dual mode -- IVD and research-use-only -- capability fulfills labs' development requirements for sequencing or fragment analysis applications, according to Thermo Fisher.