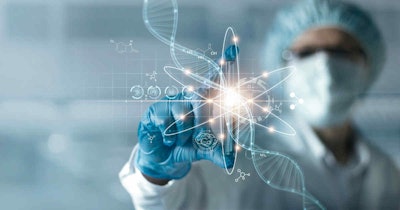 PerkinElmer on Monday announced the launch of its adeno-associated virus vector (AAV) detection kits -- high-throughput assays to quickly characterize viral vector particles with the aim of simplifying gene transfer workflow for researchers.
The new kits use bead-based luminescent amplification to provide researchers with an option that is less time-consuming than ELISA and other wash-based tests, as well as having a wide detection range and high throughput.
The seven automatable assays were built on PerkinElmer's AlphaLISA platform; they require no separation and are the only optimized, no-wash AAV detection assays currently on the market.
Each of the seven kits detects specific serotypes, including AAV1, AAV2, AAV3B, AAV5, AAV6, AAV8, and AAV9, in order to target different cell types in the body for gene therapy. To support 384- and 1536-well plate throughput, the assays can be reduced to small sample volumes.
The new AAV assays are part of PerkinElmer's cell and gene therapy portfolio, which also includes products for gene editing and modulation, cell counting, antibody, and flow cytometry.