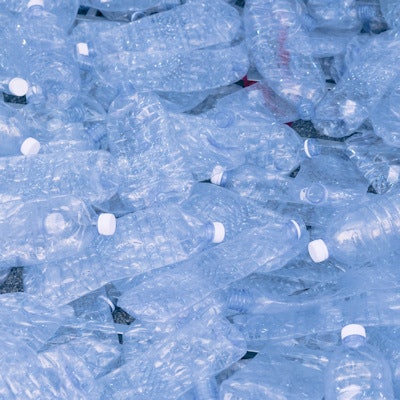 Accepted testing for bisphenol A (BPA) in urine underestimates the chemical's levels in humans, and a new method provides a more accurate and concerning picture, researchers claim in a report published in Lancet Diabetes & Endocrinology on December 5.
BPA -- a chemical used in plastics, epoxy resin, and thermal receipts -- has been associated with endocrine system changes and potential risk to a fetus during gestation, among other concerns. But just how much exposure causes damage in humans has been a topic of debate.
In a small, new study, Patricia Hunt, PhD, a Meyer distinguished professor at the School of Molecular Biosciences and Center for Reproductive Biology at Washington State University, and colleagues tested what they describe as a direct method for exposure. They found that the indirect tests used to date by the U.S. Food and Drug Administration (FDA) and the U.S. Centers for Disease Control and Prevention (CDC) underestimate exposure by up to 44-fold.
"Because negligible exposure levels have been a cornerstone of regulatory decisions, including the FDA conclusion that BPA poses little health risk, the present data raise urgent concerns that risks to human health have also been dramatically underestimated," the authors wrote.
What's more, there may be similar limitations with other accepted tests, beyond BPA and the structural analogues that replaced it, the researchers concluded.
"Currently, measurements of a wide range of chemicals, including replacement bisphenols, other environmental phenols ([e.g.], parabens, benzophenone, triclosan), and phthalate metabolites rely on indirect methods," they wrote. "Thus, the problem identified here for BPA might extend to other environmental contaminants."
A different approach to testing
The researchers set out to evaluate the methods for testing BPA in recognition of extensive use of the chemical and widespread concerns about safety. Approximately 9 million tons are produced each year, and BPA has become a "poster child" for endocrine-disrupting chemicals, the group noted.
Fetal exposure is associated with changes to a "wide array of developing tissues," but the risk to others from exposure has not been proved in toxicity studies that meet standards for regulatory purposes.
The study challenges methods for measuring exposure to BPA, which is metabolized through the attachment, or conjugation, of proteins, primarily glucuronide and sulfate. BPA that is not conjugated is called free BPA. Because standards of the metabolites were not available in the past, evaluating exposure has involved the use of an enzyme solution to break the bonds of glucuronide and sulfate with BPA, thereby forming free BPA, and a total BPA measurement is calculated.
Hunt and colleagues used what they described as a method for evaluating the metabolites directly in synthetic urine with BPA and 39 human samples. They found much higher concentrations than what has been reported in methods accepted by regulatory authorities in the U.S.
"Indirect analytical methods have provided the bulk of data on human BPA levels," the authors wrote. "To our knowledge, our data provide the first evidence that this is a flawed analytical tool for measurement of BPA levels."
Implications of research
So, are there immediate implications for the public? Hunt commented by email that it is concerning that regulatory decisions have been based on the assumption that exposure is extremely low. It's not possible at this time to directly translate the findings into a statement about what higher estimates of exposure mean in terms of risk, but there is an urgent need to reevaluate the risk of this chemical, Hunt said.
"The FDA is aware that early studies using direct methods have found significantly higher levels in human urine and are aware of our studies," Hunt said. "We would be happy to share all of our data with them."
She added that co-author Roy Gerona, PhD, an assistant professor of obstetrics/gynecology at the University of California, San Francisco, is conducting additional research to determine whether the problem extends to the many other chemicals for which indirect measurements are used.
"In other words, we want to know if this is the tip of a large iceberg or unique to BPA," she said.