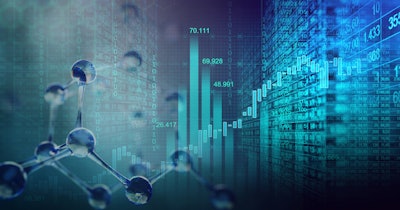 London-based Sparta Biodiscovery has secured up to 3.5 million pounds ($4.3 million) in funding for the commercial rollout of its nanoparticle analyzers, which are used in the development of advanced medicines.
The company, a spinout of Imperial College London, announced it had reached a deal with Sartorius, a laboratory instruments, consumables, and bioprocessing firm. Göttingen, Germany-based Sartorius, through its corporate investment unit, Sartorius Ventures, will become a "substantial" minority shareholder in the U.K. startup, Sparta said.
"The investment and support Sartorius will provide will allow us to move the analytical technology we've developed and proven over the past years onto the market quickly, together with consumables and bespoke software," said Dr. Jelle Penders, Sparta Biodiscovery's CEO and co-founder.
Nanoparticles, tiny polymer or lipid capsules known medically as nanoformulations, are used to deliver medicines such as cancer drugs and therapeutic genetic material into the body. They are engineered to release active agents only where they are needed, for example at tumor sites, preventing harmful side effects or loss of potency as they move through the body.
Sparta's platform, single particle automated Raman trapping analysis (Sparta), was designed to provide detailed physicochemical analysis of nanoparticles to enhance manufacturing and quality control. The Sparta platform built on prototypes developed by the Stevens Group at Imperial College London led by Molly Stevens, a professor of biomedical materials and regenerative medicine who co-founded Sparta Biodiscovery in 2022.
"We are looking to place instruments in a number of different sectors and settings, from academic and government research institutes to large and small companies," Stevens said.
This arrangement could involve people working on gene therapy, on cancer therapeutics with lipid nanoparticles, or with nonviral vectors. Penders said the first adopters would be able to provide key feedback "to support a full commercial launch in 2024."
Dr. Oscar-Werner Reif, Sartorius' head of corporate research, said the Sparta platform would help customers "optimize the design of nanoparticles at an early stage, even before the drug candidates move on to the clinic."