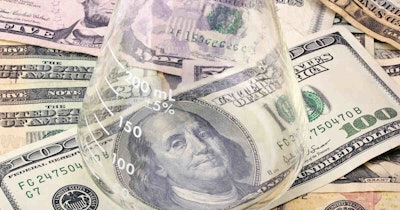 AltPep, a biotech firm developing early detection tests and disease-modifying treatments for amyloid diseases, on Friday announced the closing of a $52.9 million Series B financing round.
The round was led by Senator Investment Group with participation from Section 32, Korea-based Partners Investment, and Eli Lilly.
Investors in AltPep's Series A round, including Alexandria Venture Investments and Matrix Capital Management Company also participated in the Series B round.
AltPep said that the proceeds from the round will be used to accelerate its Sobin therapeutics for both Alzheimer's and Parkinson's diseases into phase I clinical trials, as well as to advance its Soba diagnostic blood-based assay for Alzheimer's disease with the aim of obtaining a U.S. Food and Drug Administration (FDA) clearance.
The Soba diagnostic test, which has received FDA breakthrough device designation, targets toxic soluble oligomers, which are early molecular triggers for the disease.
In conjunction with the financing, Rohit Vanjani of Senator Investment Group will be appointed to AltPep's board of directors, and Ronald DeMattos, senior vice president and chief scientific officer for neurobiologicals at Lilly, will join AltPep's Scientific Advisory Board.