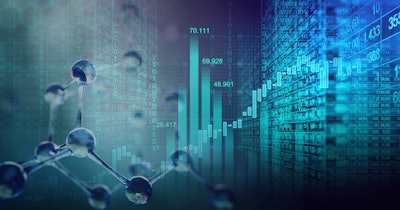 Elaborate, the supplier of a software tool that provides contextualized lab results and insights for patients, said on Thursday it has raised $10 million in seed funding.
The financing round was led by Tusk Venture Partners, with participation from Founder Collective, Company Ventures, Bling Ventures, Arkitekt Ventures, Elliot Cohen, Sara Wajnberg, Scott Belsky, and Sean and Peter Glass.
Launched in 2021, Elaborate's software integrates with a doctor's electronic medical records to provide personalized and contextualized lab results to patients, offering immediate insights about their health and action items, the firm said.
By providing contextualized health data, the tool reduces unnecessary back and forth between patient and doctor while giving patients greater agency over their health, the firm added.
More than 44% of patients who undergo routine bloodwork will receive at least one out-of-range value that is not clinically relevant or an immediate cause for concern but which causes the patient to call or message their practitioner for clarification, according to Elaborate.
In the past, clinical practices have withheld results from patients to ease the burden of panicked patient calls and messages.
However, the 21st Century Cures Act mandates the electronic release of all medical records to patients, including test results, without delay.
While this mandate ensures patients have access to their own health data, it has unintended consequences for a doctor's workload, skyrocketing the number of questions patients have about their lab results, Elaborate said.
"Regulation requiring the direct release of health data has the right intent, but fails to consider the extra work it creates for doctors and the poor patient experience," Nicole Bocskosky, CEO and founder of Elaborate, said in a statement.
Elaborate's technology leverages clinical guidelines sourced from UpToDate, PubMed, and other publishers, as well as expertise from a medical advisory board comprising clinicians.
Using its technology, doctors can reduce their administrative workload by an average of 32 minutes each day, the firm said.