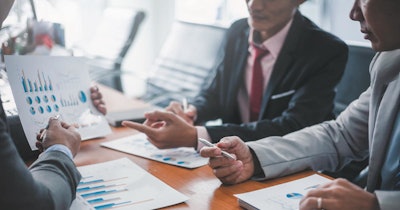 GrapheneDx, General Graphene, and Sapphiros on Tuesday announced that they have entered into a strategic partnership aimed at the development and commercial production of GrapheneDx's graphene-based biosensors for diagnostic medical devices.
Graphene, a layer of carbon of single-atom thickness that possesses electrical properties, has the potential to enable highly accurate detection of a range of biomolecules.
The firms said that the partnership will leverage each firm's core expertise and experience in the production of the devices.
Under the collaboration, GrapheneDx will aim to first release tests for the diagnosis of sexually transmitted infections, including chlamydia and gonorrhea, using a urine sample.
The in vitro diagnostics company has expertise in the creation of graphene field effect transistors (GFETs) for biosensors that can detect disease in biological samples. According to the firm, its medical devices are designed to provide accurate, rapid results at the point of care or when used by patients themselves; the firm's GFET platform is designed to work across a variety of disease and sample types with little or no sample preparation.
General Graphene will supply GrapheneDx with sheet-based chemical vapor deposition graphene. General Graphene has the existing annual capacity to supply 100,000 m2 of high-quality sheet graphene, the firms said.
The sheet-based graphene will then be delivered in a roll-to-roll format for use in Sapphiros's reel-to-reel extreme volume manufacturing facility. The facility has an annual capacity of five billion point-of-care and consumer diagnostic tests per year, the firms added.