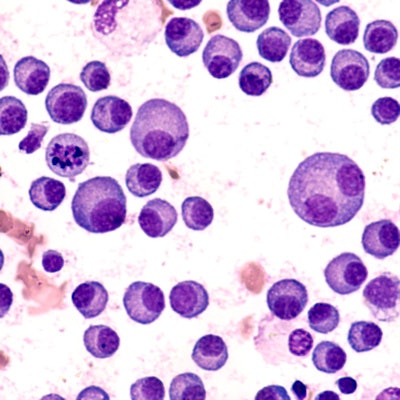 AbbVie announced it will buy TeneoOne, an affiliate of TeneoBio, after the company's candidate treatment for relapsed or refractory multiple myeloma showed promising results in an ongoing phase I study.
The experimental treatment, named TNB-383B, is a bispecific antibody that simultaneously targets BCMA and CD3. It is designed to direct the body's own immune system to target and kill BCMA-expressing tumor cells.
Results from the ongoing phase I study demonstrated an objective response rate of 79%, a partial response rate of 63%, and a complete response rate of 29% at doses ≥40 mg in the dose escalation cohorts with a median follow-up time of 6.1 months, according to data released by the companies.
AbbVie and TeneoOne entered a strategic agreement in February 2019 to develop and commercialize TNB-383B. The acquisition is subject to customary closing conditions, including clearance by the U.S. antitrust authorities under the Hart-Scott-Rodino Act. Financial details were not disclosed.