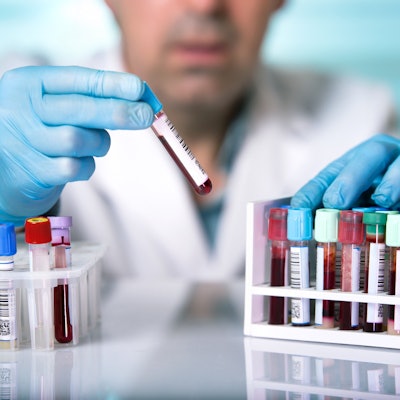 Adaptive Biotechnologies is partnering with Illumina to bring to market IVD test kits for Adaptive's current and future portfolio of immunodiagnostics based on next-generation sequencing (NGS).
The new test kits will expand the availability of Adaptive's clonoSeq assay for assessing and monitoring minimal residual disease (MRD) to manage patients with certain blood cancers. It will also expand the availability of the immunoSeq Dx assay for pipeline applications.
At present, clinicians order clonoSeq to monitor MRD as a test performed at Adaptive's lab in Seattle. The new IVD test kits will make it possible for hospitals and health systems to run Adaptive's clonoSeq and immunoSeq Dx assays at local laboratories.
Under the nonexclusive agreement, Adaptive will develop the clonoSeq and immunoSeq Dx IVD test kits to run on Illumina's NextSeq 550Dx system. Adaptive will be responsible for obtaining necessary regulatory approvals for each IVD test kit and for their commercialization.