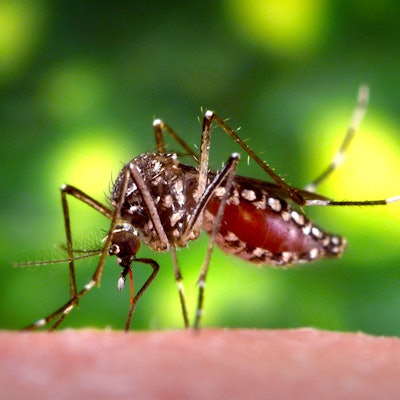 A team of researchers from Baylor College of Medicine and other institutions has reported new findings on how Zika infection leads to microcephaly, in a paper published November 14 in Developmental Cell.
The researchers noted the presence of brain abnormalities in a patient cohort at Baylor-Hopkins Center for Mendelian Genomics similar to those seen in newborns infected by the Zika virus in utero. Studying this cohort, the group discovered that the gene ANKLE2 was associated with microcephaly. Because the Zika virus is known to cause newborn microcephaly, the team posited and examined a potential connection between the ANKLE2 gene and the virus.
The researchers tested their hypothesis in a fruit fly study, the results of which confirmed a relationship between the gene and the virus that leads to newborn microcephaly.
"Linking our findings to Zika virus-associated microcephaly, we found that expressing Zika virus protein NS4A in flies caused microcephaly by hijacking the Ankle2/VRK1 regulation of asymmetric neuroblast divisions," first author Nichole Link, PhD, explained in a statement from Baylor. "This offers an explanation to why the severe microcephaly observed in patients with defects in the ANKLE2 and VRK1 genes is strikingly similar to that of infants with in utero Zika virus infection."
This discovery reveals the two genes as potential drug targets in the future.