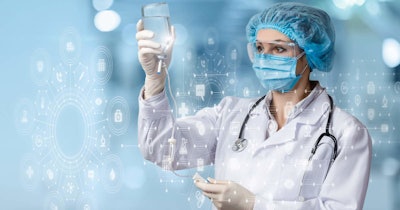 A pathogen that public health officials view as an urgent threat has developed widespread resistance to the last-resort antibiotic treatment, according to a paper published recently in Nature Communications.
The genome-based taxonomic study analyzed clinical isolates of Enterobacter taken over three years at six university hospitals in Germany. Enterobacter species are often resistant to penicillin, quinolones, and third-generation cephalosporins. Carbapenems, another class of antibiotic, can be effective but the rise of resistant strains is blunting their impact. Carbapenem-resistant Enterobacterales are an urgent threat.
Physicians use colistin as a last-resort treatment in patients with carbapenem-resistant infections but there are mixed reports on its efficacy. While some studies show colistin-resistant Enterobacter are rare, other papers estimate up to 17% of species can survive exposure to the antibiotic.
The new Nature Communications study found Enterobacter xiangfangensis to be the most frequently occurring species in the German hospitals. An analysis of 3,246 isolates taken globally over 20 years also found E. xiangfangensis was the most common species, accounting for 69% of all Enterobacter detected.
Further work found 19.2% of all isolates had a colistin-resistance gene. The authors reported widespread resistance, either across all cells in an isolate or in subpopulations, to the last-resort antibiotic colistin. Enterobacter isolates frequently exhibit heteroresistance, meaning subpopulations of cells are resistant, and that makes it hard to accurately test for resistance using current technologies. The latest study sheds light on the problem.
"Our analyses revealed that these bacteria have a sensor on their surface that responds to the pH value, i.e., the acidity in the environment, and regulates accordingly, either up or down, the genes required for the expression of colistin resistance," Trinad Chakraborty, senior author and former director of the Institute of Medical Microbiology at Justus Liebig University Giessen, said in a statement.
Genetic variations and interactions in the pathway for sensing environmental pH resulted in variations in the level of colistin resistance in the various Enterobacter species in current test systems. The scientists responded to the discovery by developing an assay to accurately detect resistance levels and thereby reduce the frequency of therapeutic failures when using colistin to treat infections with Enterobacter.
The assay is designed to eliminate heteroresistance effects and provide calculations of colistin resistance for any isolate. Such an assay could help ensure that use of the last-line antibiotic colistin is reserved for patients who are likely to respond to the therapeutic.