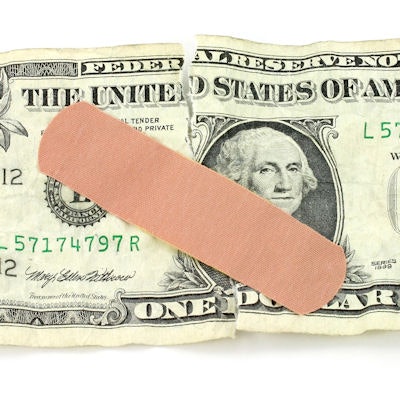 The debate about the overuse of blood testing for vitamin D and the effect on the U.S. health system -- as well as on smaller diagnostic labs with limited resources to meet the high demand -- is rekindled in a large meta-analysis and editorial published in JAMA Cardiology on June 19.
In the meta-analysis of 21 randomized trials, supplementation was not associated with a significantly reduced risk for major adverse cardiovascular events, the primary end point of the study, or a range of secondary events, including cardiovascular disease (CVD) mortality and overall mortality. The trials included 83,291 patients, about half of whom received vitamin D supplements and half placebo.
"The included trials, although different in their inclusion criteria, showed consistent findings of no significant benefit of vitamin D supplementation in reducing CVD events and all-cause mortality," Dr. Mahmoud Barbarawi, an internist at Michigan State University, and colleagues reported.
In an accompanying editorial, cardiologists Dr. Arshed Quyyumi and Dr. Ibhar Al Mheid of Emory University hailed the "demise" of vitamin D supplementation for cardiovascular prevention and stressed the high economic costs of unnecessary testing for vitamin D deficiency.
"Widespread fascination with vitamin D as a panacea for most illnesses, including cardiovascular diseases (CVD), is responsible for nearly a 100-fold increase in vitamin D testing and oral supplementation over the last decade, largely in populations at low risk for vitamin D deficiency," Quyyumi and Al Mheid wrote.
The report "supports efforts aimed at curbing wasteful spending on vitamin D testing and treatment in populations not at risk for deficiency and/or for the purpose of preventing CVD morbidity and mortality," they wrote.
"At the same time, it also should be emphasized that vitamin D therapy in patients with chronic kidney disease and hyperparathyroidism is definitely indicated, and such therapy has established cardiovascular benefits, including blood pressure reduction, reduced electrolyte derangements, and overall reduced cardiovascular mortality rates in patients on hemodialysis," Quyyumi and Al Mheid concluded.
In search of truth on vitamin D
Vitamin D deficiency has been connected with a variety of health conditions, leading to many patient referrals for vitamin D blood tests, which typically measure levels of 25-hydroxyvitamin D, or 25-OH D. The trend is occurring despite a lack of conclusive evidence from randomized controlled trials about testing's benefits.
Barbarawi et al performed the meta-analysis to address this shortcoming. In observational studies, low levels of serum 25-hydroxyvitamin D have been associated with increased risk for myocardial infarction, cardiovascular disease mortality, and heart failure, the authors noted. Furthermore, mechanistically, there is reason to believe in a link between vitamin D and cardiovascular events. For example, vitamin D receptors are expressed in vascular tissues and vitamin D has effects on the renin-angiotensin system.
Supplementation was not associated with a reduction in risk for myocardial infarction in a prior meta-analysis, but there was a potential benefit in preventing heart failure. The U.S. Preventive Services Task Force (USPSTF) has concluded that there is insufficient evidence to support vitamin D supplementation to prevent cardiovascular disease, along with other uses, the authors wrote.
Barbarawi and colleagues' meta-analysis included all randomized controlled trials that involved supplementation with vitamin D for at least one year and had outcomes data. The primary end point was the rate of major adverse cardiovascular events, and secondary end points included myocardial infarction, stroke, cerebrovascular accident, cardiovascular disease mortality, and all-cause mortality.
However, there were no significant differences in outcomes between people on vitamin D supplements for any of these measures, the researchers found.
"Results were generally consistent by sex, baseline 25-hydroxyvitamin D level, vitamin D dosage, formulation (daily [versus] bolus dosing), and presence or absence of concurrent calcium administration," they wrote.
A limitation of the study was that only four of the 21 trials actually had cardiovascular events as the prespecified primary end point, the team acknowledged. The rest were done to assess other conditions, such as preventing fractures or osteoporosis in older patients and/or postmenopausal women. Other limitations were differing definitions of major adverse cardiovascular events and a lack of data on heart failure.
The authors suggested that additional trials of higher-dose vitamin D supplementation with a focus on certain end points such as heart failure "are of interest."
Reference level up for debate
Just how much vitamin D a person should have is up for debate. Serum levels less than 12 ng/mL reflect inadequate vitamin D intake for bone health, and levels greater than 20 ng/mL are adequate for 97.5% of the population, according to a review by Dr. Michael LeFevre and Dr. Nicholas LeFevre (American Family Physician, February 15, 2018, Vol. 97:4, pp. 254-260).
The American Society for Clinical Pathology (ASCP) advises against screening otherwise healthy people for vitamin D deficiency, as they will get enough vitamin D through summer sun exposure and over-the-counter supplements. Laboratory testing is appropriate for higher-risk patients if results may be used to guide more aggressive therapy, such as for osteoporosis, chronic kidney disease, malabsorption, some infections, and obesity, the organization advised.
Most people have sufficient vitamin D levels, yet testing is done broadly across the population, according to Dr. Nicole Riddle, a spokesperson for the College of American Pathologists (CAP).
"Probably a majority of the vitamin D tests that are ordered are not indicated by patient signs or symptoms," said Riddle, a pathologist at Ruffolo, Hooper & Assoc. in Tampa, FL, in an interview.
Dr. Michael LeFevre told LabPulse.com that 30 ng/mL has become the normal cutoff at labs.
"There's this pervasive notion that 30 is a cutoff for normal, and if you are less than 30 you are insufficient," said LeFevre, who served on the USPSTF for about a decade, including as chair, and is a professor of family and community medicine at the University of Missouri. "So it's easy to think you are doing a good service when you routinely screen and routinely it comes back as insufficient because of the way labs are reporting the cutoffs."
The reality, however, is that the 30-ng/mL cutoff is a lab definition based on biochemical testing, not on evidence that having a lower level will prevent diseases, LeFevre said.
There is unanimous agreement for treating people with levels lower than 12 ng/mL, and most would view less than 20 ng/mL as inadequate for maintaining skeletal health, Quyyumi and Al Mheid noted in their editorial. There is no consensus, though, regarding an optimal level for nonskeletal health maintenance, including for the prevention of heart disease and cancer, they added.
"However, categorizing 25-OH D levels between 20 and 29 ng/mL as vitamin D insufficiency and/or diagnosing vitamin D deficiency at any level less than 30 ng/mL places nearly half of all adults worldwide into a suboptimal vitamin D status," they wrote.
Dollars and sense
In their editorial, Quyyumi and Al Mheid also stressed the economic implications of overusing vitamin D testing. They cited LeFevre's American Family Physician review, which stated that in 2014, vitamin D was the fifth most commonly ordered laboratory test for Medicare patients, at an annual cost of $323 million. The popularity of supplementation was driven partly by epidemiological data linking vitamin D status and a "breadth of health metrics," the editorial authors wrote.
"This testing was facilitated by the advent of mass spectrometry for accurate and reproducible measurement of serum 25-hydroxyvitamin D ... which has a long half-life and reflects both dietary intake and cutaneous synthesis vitamin D," Quyyumi and Al Mheid wrote.
However, low vitamin D levels may be a result rather than the cause of disease; for example, people who are less ambulatory may be exposed to less sunlight.
A drain on lab resources
For some labs, performing vitamin D tests for referring clinicians may be viewed as a drain on resources. Vitamin D testing is actually quite difficult to do; for example, blood has to be kept away from sunlight, CAP spokesperson Riddle said.
"It's very technically difficult; it's not as easy as a regular CBC [complete blood count]," Riddle said. "It costs more, and it takes more people and time. The labs have to make sure they have more machines and testing kits."
Smaller labs either need to pay to send the test out to another lab or invest in new equipment and the associated training of personnel.
"It's not as easy as going to the store and buying a machine and plugging it in," Riddle said.
It's a problem for smaller labs with limited resources and tight budgets, though for larger labs such as Quest and LabCorp, the economics are much more favorable.
"They are big enough that they can afford extra machines if they need it and they can get more techs if they need it," Riddle said. "And for them, being the place where small labs send their send-outs -- it ends up being very cost-effective."
There's a tendency for labs not to want to question referrals, she said. At U.S. Department of Veterans Affairs centers, pathologists review orders for big-dollar tests and question referring physicians about the need for testing, but this is not standard, Riddle noted.
Inappropriate testing may not be that straightforward for health systems or insurance companies to monitor because orders may not be coded as straight screening tests, according to LeFevre.
Quest's website notes that the Endocrine Society recommends regular vitamin D screening for individuals at risk for deficiency, including in cases of obesity. The site explains that Medicare coverage includes testing up to three times per year and specifies the International Classification of Diseases, 10th Revision (ICD-10) codes that should be used in cases of obesity.
Cat's already out of the bag
Will the study and editorial in JAMA Cardiology affect practice, leading to more restrained use of vitamin D testing? Riddle said it's better to have more information evaluating the benefits of vitamin D testing than less.
The study by Barbarawi et al is the latest to show that data do not support a widespread therapeutic role for vitamin D in health, but it may not have an impact, in LeFevre's view. The public and practicing physician community are convinced that vitamin D deficiency is widespread and associated with many health conditions, he explained.
"Once you let the cat out of the bag and you've convinced everybody of something, it's hard to put the cat back in the bag," LeFevre said. "I think it's going to take a lot of things like this editorial and other people speaking out against the wave of opinion about how critical this is before we turn that tide."