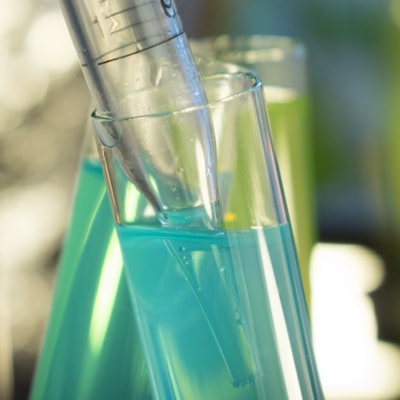 Lab automation firm Festo introduced a modular gantry robot for automated liquid handling at the Society for Laboratory Automation and Screening (SLAS) 2022 conference.
The platform is compatible with a broad range of media and has a pressure/vacuum generator (PGVA) that supplies microfiltered air and vacuum for lab fluidic applications, including dispensing and pipetting.
A single automated pipetting system that has been equipped with a PGVA can transfer a range of liquid volumes from milliliters on up with + 2% precision, according to Festo.