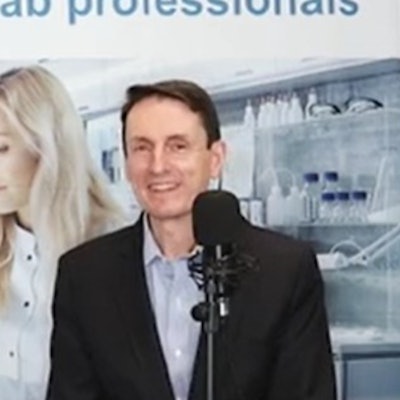 BOSTON - The COVID-19 pandemic has presented a host of challenges for life science companies. To be successful, vendors have had to learn to do things differently, according to Alan Fletcher, PhD, senior vice president of life sciences at PerkinElmer, speaking at this week's meeting of the Society for Laboratory Automation and Screening (SLAS).
PerkinElmer added a number of new companies to its organization over the past year, transforming the company's portfolio, according to Fletcher. This has helped the company address the needs of its customers for speed and productivity, he said in this interview conducted by Science and Medicine Group Vice President of Digital Media Walt Schoenborn.
Learn more in this interview from SLAS 2022.