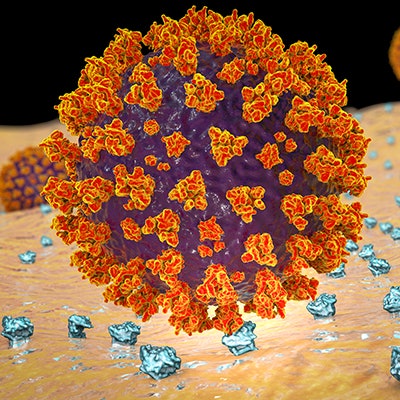 Roche on Monday announced that its subsidiary TIB Molbiol has developed a COVID-19 test for research use only (RUO) that detects and differentiates the latest subvariant of interest, BA.2.75.
The test specifically targets two of the known unique mutations in BA.2.75, which allows clear differentiation from other notable subvariants, Roche said.
The test "provides insights into the epidemiology of BA.2.75, helping to understand its impact on public health," Cindy Perettie, head of molecular labs at Roche Diagnostics Solutions, said in a statement. "Being able to differentiate emerging variants and understanding their similarities and mutations can provide a basis for experts to make predictions of their spread and response to treatment strategies."
The RUO test, VirSNiP SARS-CoV-2 Spike 147E 152R, specifically targets two known unique mutations in BA.2.75, K147E and W152R.