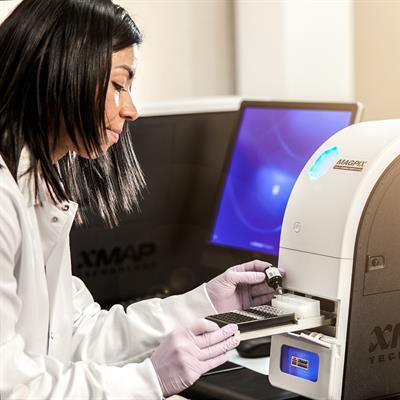 Luminex's NxTag CoV extended panel for SARS-CoV-2 has received an emergency use authorization (EUA) from the U.S. Food and Drug Administration (FDA).
The NxTag test is designed for use at high complexity laboratories on Luminex' Magpix system, which can handle specimens for up to 96 patients, with results available in approximately four hours, according to the company. Luminex noted that labs can run the CoV test alongside the company's respiratory pathogen panel, which allows differentiation of the new virus from other diseases that have similar symptoms.
Development costs for the coronavirus work will be partly covered by a new grant of $642,000 from the U.S. Biomedical Advanced Research and Development Authority (BARDA).
In response to the pandemic, the company has ramped up its manufacturing processes and is now able to produce up to 300,000 NxTag tests per month.