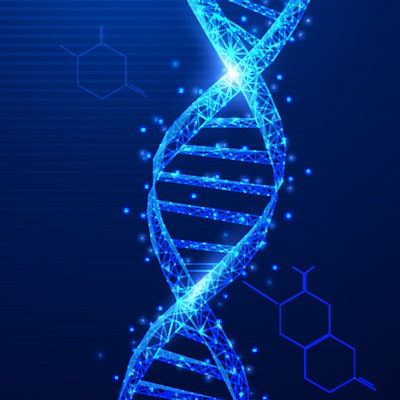 Twist Bioscience and Sophia Genetics are working together on next-generation sequencing (NGS) and DNA analysis powered by artificial intelligence (AI).
South San Francisco, CA-based Twist has developed a DNA synthesis platform that involves manufacturing synthetic DNA for use in NGS preparation and the development of antibody libraries that inform drug discovery. Sophia Genetics, which has offices in the U.S., Switzerland, and France, has developed an AI-powered platform for DNA analysis.
The collaboration will combine Twist's NGS enrichment solutions with Sophia's advanced DNA testing for use in somatic and germline testing, Twist said.
"Together, the technologies will allow a customer to go from sample to interpretation of the results quickly and efficiently," the company said in a statement.