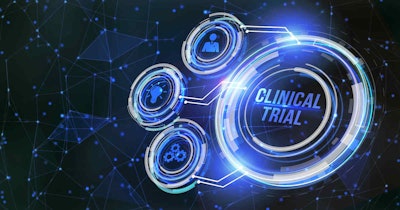 Unilabs and Ambry Genetics said on Thursday they are partnering to provide genetic testing services for biopharma companies conducting international clinical trials and research.
The diagnostic testing firms aim to address one of the main challenges to the use of genomics in global clinical trials: a lack of standardization in laboratory testing protocols and analysis.
"We want to help global biopharma companies find the right patient at the right time for their trials and therapies around the world," Tom Schoenherr, CEO of Ambry, said in a statement.
With the collaboration, Ambry, a subsidiary of Realm IDx, will use Unilabs' genomic lab and variant interpretation services where it has no presence in Europe, Latin America, and the Middle East. Unilabs will provide genetic evaluation and patient cohort recruitment for clinical trials and patient identification and stratification for targeted treatments.
Overall, Unilabs provides clinical laboratory, radiology, and digital pathology services and has more than 4,000 genetic tests.
Meanwhile, Ambry will provide its variant assessment capabilities and expects to more broadly launch its Comprehensive Assessment Risk and Education (CARE) program, which is currently available in the U.S. and Japan.
The program leverages digital health tools that identify patients who are at increased risk for health conditions or who qualify for genetic testing, or both. It provides patient education, facilitates genetic test ordering and result reporting, and connects patients to genetic counseling. The CARE program is embedded in a clinic or a health system's workflows so that providers and their patients are supported at every step, Ambry said.