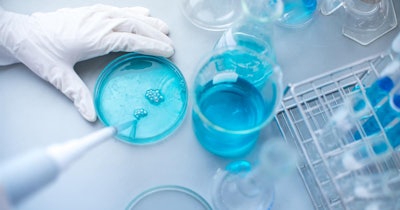 Leica Biosystems and Leap Therapeutics plan to partner on a new cancer assay that will detect Dickkopf-related protein 1 (DKK1), with the goal of supporting new treatments for cancer.
The test will support clinical development of Leap's anti-DKK1 cancer therapy, DKN-01, which is currently in clinical trials. DKK1 is a protein often found in cancer that enables tumor cells to suppress the immune system; overexpression of it has been linked to poor survival in cancer patients, according to the two firms.
The new assay will use Bio-Techne RNAscope technology on Leica's Bond-III automated staining system, Leica and Leap said.