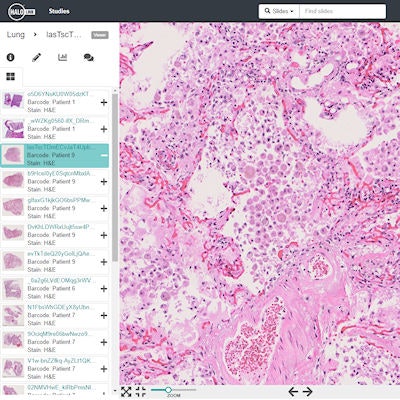 Computational pathology software company Indica Labs and federal information technology systems provider Octo have created a virtual collection of microscopic COVID-19-related human tissue images.
The COVID Digital Pathology Repository (COVID-DPR) is a high-resolution image library hosted at the U.S. National Institutes of Health (NIH). The cloud-based database contains images of lung, liver, kidney, and heart tissues collected from patients who have died from COVID-19, SARS, and MERS. It also provides annotations and metadata that can be used for education, research, and future clinical trials.
Institutions from around the world can now access COVID-DPR through the NIH website. The goal is to help researchers study the novel coronavirus's pathology in order to create effective treatments as well as tools that prevent infection.