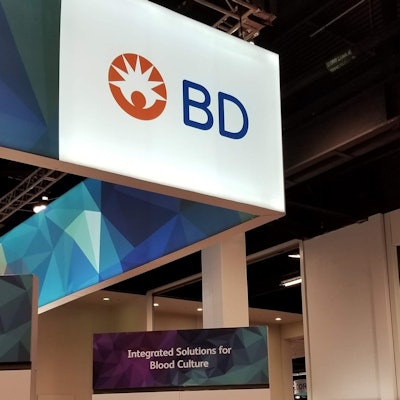 Becton Dickinson (BD) has appointed Patrick Kaltenbach as executive vice president and chief technology officer (CTO). The firm also promoted Dave Hickey to executive vice president and president of its Life Sciences segment, both effective January 1.
Kaltenbach will lead all of BD's research and development (R&D) activities, including executing the current pipeline and developing future products. He succeeds John DeFord as CTO, who is retiring but will act as an adviser as well as technical and scientific consultant for BD.
Prior to this post, Kaltenbach was president of BD's Life Sciences segment starting in May 2018. Before that he served as senior vice president of Agilent and president of its Life Sciences and Applied Markets Group. He started his career in R&D as an engineer with Hewlett-Packard and went on to hold multiple senior management roles.
Hickey succeeds Kaltenbach's prior position of executive vice president and president, Life Sciences segment. Hickey currently acts as worldwide president of the Integrated Diagnostics Solutions business.
As president of the Life Sciences segment, Hickey will oversee the Biosciences, Preanalytical Systems, and Diagnostics Systems businesses worldwide. He joined BD in 2014 as vice president and general manager for the Clinical Microbiology business and was promoted to president of the Diagnostics Systems business in 2016. Before joining BD, Hickey spent 22 years with Siemens Healthineers.
Both Kaltenbach and Hickey will report to BD CEO and President Tom Polen.