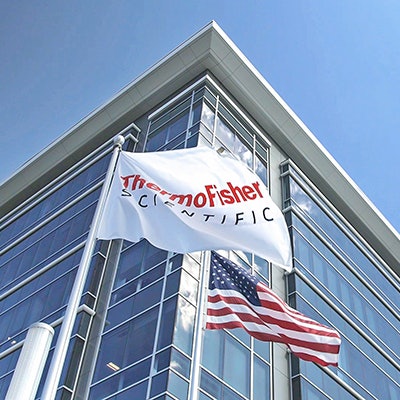 Thermo Fisher Scientific is expanding the development and production of COVID-19 vaccines, therapies, and additional treatments.
The U.S. Biomedical Advanced Research and Development Authority is providing funding to the company for expanded manufacturing capacity for sterile injectables, which can be used to fill a high volume of vaccine doses. Additionally, the company is assisting with several vaccine programs that are currently under clinical development.
Thermo Fisher is supporting over 200 COVID-19 related projects with an investment of over $800 million. This work has provided expanded capacity for developing new and existing therapies such as antiviral drugs to accelerate development and delivery to the clinic. Moreover, the company's "site to patient" program works to ensure that clinical trial participants have uninterrupted access to life-saving investigational drug shipments without having to visit a clinic.