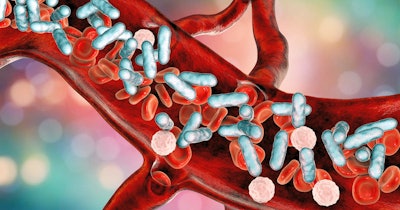 Ad Astra Diagnostics said Thursday it has submitted a 510(k) application to the U.S. Food and Drug Administration (FDA) for the QScout RLD rapid-result hematology system to report white blood cell count, neutrophil-to-lymphocyte ratio, and counts of six white blood cell types in fingerstick or venous blood.
The QScout hematology platform is a rapid testing system that would operate at the point of care to provide measurements indicative of disease and infection. Such measurements include a ratio of two white blood cell types (neutrophil-to-lymphocyte ratio) and count of immature granulocytes.
Whole blood is added to a QScout RLD (rapid leukocyte differential) test, which contains a dried reagent that stains cells. When the test is inserted in the QScout Lab analyzer, an optical system takes images and an algorithm identifies cells in real time. Results are displayed in about two minutes.
The technology was funded in part by a federal contract with the U.S. Department of Health and Human Services (HHS) Biomedical Advanced Research and Development Authority (BARDA).
Specifically, the funding was awarded by the BARDA Division of Research, Innovation, and Ventures for the earlier detection of severe infection, including sepsis in prehospital settings.
Specific levels of immature infection-fighting granulocytes can be one of the earliest markers for sepsis, the body's extreme response to infection.
The firm is seeking clearance of the system "for use at point of care where faster results can improve health outcomes and in the lab where it can improve efficiency," Joy Parr Drach, AAD's president and CEO, said in a statement. "Meanwhile, we will continue discussions with partners who can help reach those healthcare settings."