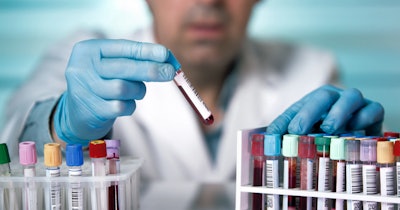 Getlabs on Thursday announced a partnership with the men's health treatment platform developer Blokes that brings at-home lab draws to Blokes clients and aims to improve access to hormone and testosterone treatments while safeguarding privacy.
Getlabs said that Blokes users can order its remote diagnostic collections services to test their eligibility for testosterone replacement therapy (TRT), prescription peptide therapy, prescription weight loss, and other treatments.
Men experiencing low testosterone, weight gain, or changing hormonal levels will be able to schedule an appointment with Getlabs after conducting an online health visit with a Blokes licensed health provider, Getlabs said.
A Getlabs phlebotomist will draw a sample from the client at a convenient location, such as the home or workplace, and deliver it to a laboratory for analysis. Blokes will then create a personalized health plan which will be sent directly and discreetly to the client's home.