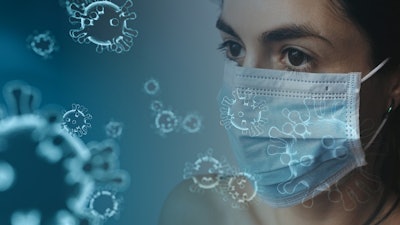 Cue Health said on Tuesday that it has applied to the U.S. Food and Drug Administration (FDA) for Emergency Use Authorization (EUA) of its Cue Flu + COVID-19 Molecular Test.
The at-home or point-of-care test can simultaneously detect and differentiate between flu and COVID-19, providing diagnostic test results to mobile devices in 25 minutes, the firm said.
Results for the Cue Flu + COVID-19 Molecular Test are delivered digitally to the Cue Health App on the user's mobile device. If authorized, the test will be integrated into Cue Care, the company's same-day, test-to-treatment solution within the Cue Health App, the firm said. The app enables individuals to consult with a healthcare professional and get treatment delivered to their home within hours if medically indicated.
In September, Cue had announced it applied for de novo clearance to the FDA for its Cue Flu Molecular Test to permit its use at home and elsewhere at the point-of-care.