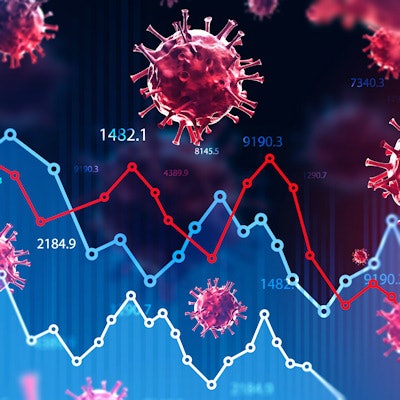 The market for molecular point-of-care diagnostics reached $3.5 billion in revenues in 2021, according to the latest market research report from Kalorama Information. COVID-19 sales were the main driver of the growth.
The 2021 figure represents 10 times growth in revenues from 2019, when molecular diagnostics were primarily being used by urgent care centers to determine flu and for hospitals looking to reduce antibiotic prescription. The COVID-19 pandemic and constant arrival of variants are the determining factor, and the continued presence of COVID will be a factor in the market.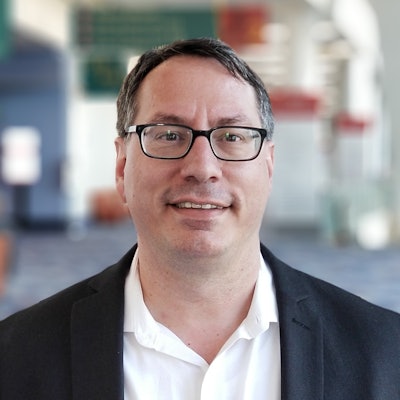 The most common models are GeneExpert by Cepheid, IDNow by Abbott, and BioFire by Biomerieux, according to the report entitled, "The Market and Potential for Molecular Point-of-Care."
New kid in town
In addition to growth, another change just in the last year is the arrival of newcomer Cue Health, which did not chart market share in Kalorama's 2020 report, but at $600 million in revenues in 2021 competed directly with market leaders Abbott, Roche, and established companies in the space.
Cue's strategy? Ads to consumers and a kit "subscription" business model.
Recently, Cue and BioReference Laboratories (an OPKO Health company) teamed up to make Cue an available point-of-care solution for BioReference's clinical customers, including for healthcare providers and point-of-care clinics in the U.S.
Cue also announced a national partnership with Major League Baseball (MLB) that expands Cue's support of the league-wide COVID-19 testing program. Cue will provide Major League clubs as well as the MLB league office with its integrated care platform.
Molecular point-of-care (mPOC) diagnostic solutions offer improvements in the sensitivity and specificity of existing near-patient and rapid tests while expanding the diagnostic capabilities at points-of-care, such as hospital critical care units, physician offices, outpatient clinics, and community health posts in the developing world. They also are used to assess conditions or admit patients.
The concept of molecular point-of-care is to mix the accessibility of POC testing with the accuracy of molecular technology. Kalorama Information, part of Science and Medicine Group (parent company of LabPulse.com) has covered molecular point-of-care on a yearly or biyearly basis since 2013.
Kalorama does not include all tests run on small machines in its market assessment. The molecular care market consists of small-scale systems that can be used in a clinic setting and with a result time fast enough to be useful in point-of-care. These systems employ cartridges and either do not require a technician or offer tests that reasonably will be CLIA-waved in the next few years.
COVID-19 proved utility of mPOC
In 2020, Kalorama predicted that molecular point-of-care was uniquely qualified to respond to a pandemic such as COVID-19. We said that "along with the spread of COVID-2019 has arisen the issue of making diagnostic tests available on a large scale. There have been a range of challenges related to supply chain management, which relate primarily to laboratory tests. In addition, there has arisen the need for small or portable systems to support testing in more remote areas."
All of this proved true, and mPOC has met its moment.
At the height of COVID's peaks, regional hospitals, cruise ships, airports, hotels, and other locations were being overwhelmed, and the requirement to send samples to a reference laboratory for testing -- which takes days -- was not always meeting timely demand. mPOC tests were not without their own supply issues nor challenges, but they came to the rescue in many situations during the pandemic.
Bruce Carlson is the publisher of Kalorama Information, part of Science and Medicine Group.
Disclosure: LabPulse.com is a sister company of Kalorama Information.