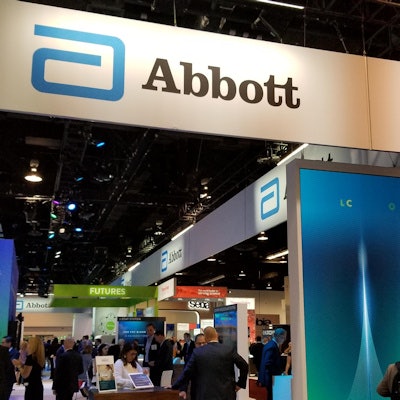 The U.S. Food and Drug Administration (FDA) has cleared Abbott's Architect Stat high-sensitivity troponin I blood test, a new diagnostic intended to help detect heart attacks more rapidly and accurately than current troponin tests.
With this clearance, Architect Stat can be sold in the U.S. for use on Abbott's fully automated Architect analyzer. The test is indicated for use in conjunction with other diagnostic information such as electrocardiogram results, clinical observations, and patient symptoms to aid in diagnosing heart attacks, Abbott said in a statement.
Internationally, the test has been evaluated in more than 200 studies for its role in identifying heart disease and cardiac events. The Architect Stat assay measures very low levels of troponin, enabling physicians to evaluate heart attacks in patients within two to four hours of hospital admission. Female patients in particular stand to benefit from this diagnostic because they often have lower levels of troponin than men, according to the company.
Research in the Journal of the American Medical Association found that heart attacks could be diagnosed early on by detecting a change in troponin levels using the high-sensitivity test over the first three hours after hospital admission.