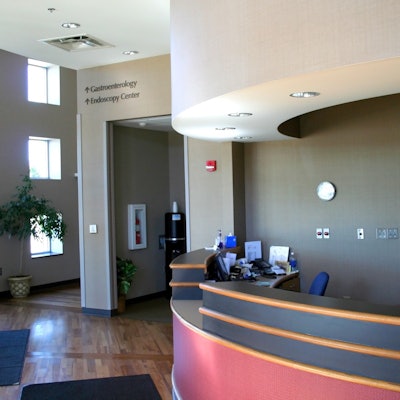 The rising number of urgent care centers in the U.S. could present a competitive challenge for hospital-based labs and offer new business potential for reference labs, according to a new report from market research firm Kalorama Information.
The number of urgent care centers in the U.S. is expected to increase from approximately 10,600 currently to more than 12,000 by 2023, according to the report, titled "The Market for Urgent Care Centers" and published August 6. This will produce $3 billion in marginal dollars earned by urgent care centers across the nation in the next five years. For laboratorians and IVD vendors, it is an important area to watch, as urgent care centers increasingly offer point-of-care testing on-premises. Some larger urgent care centers even feature more complex laboratories.
What types of tests do urgent care centers perform? Tests for flu and groups A and B Streptococcus are fairly common. Some clinical chemistry tests such as basic metabolic panels are also done, as they may be needed for patients presenting with dizziness or unknown conditions; typically, urgent care centers would send these tests out to a reference lab.
Obamacare drives urgent care center growth
Urgent care clinics are not new. They came into being in the 1970s and have grown in response to both rising healthcare costs and consumer need for convenient access to healthcare. Some urgent care centers have decades of history and regular clients, much like physician offices.
But a wave of newer urgent care centers has also emerged, with exceptional growth occurring since 2010, due in part to the implementation of the Patient Protection and Affordable Care Act. Some of the newer centers were started by entrepreneurial physicians to grow their income while meeting a market need, and others are hospital-owned.
Healthcare systems are now looking at their hospital emergency rooms and thinking of ways to make them more profitable and capture the traffic that is leaving for urgent care sites.
Will all of the new locations survive? Kalorama doesn't think so. There may be a maturing of urgent care center growth as locations compete against one another in local areas. Also, physician office adaptions (changing office hours and offerings) and retail clinics based entirely within pharmacy stores will limit the growth of freestanding urgent care centers to some degree.
The emergence of new partnerships and players in the urgent care space will also affect the dynamics. Walgreens has joined with UnitedHealth Group MedExpress to open urgent care centers near or adjacent to its drugstores, and this effort has reached more than a dozen urgent care centers in six states.
Developments like these are just the beginning. The report concludes that the 1,000 new urgent care clinics expected to appear in the U.S. over the next five years should translate into a robust industry, opportunity for investors, and potential sales for reference labs and IVD vendors.
Bruce Carlson is the publisher of Kalorama Information, part of Science and Medicine Group.
Disclosure: LabPulse.com is a sister company of Kalorama Information.