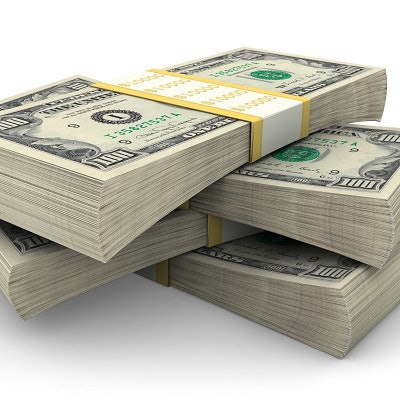 Growth in the number of microhospitals in the U.S. is creating revenue-generating opportunities for clinical laboratories, including the provision of molecular testing and other esoteric services.
Microhospitals are filling the care gap between retail clinics and urgent care centers and larger hospitals by offering many critically needed medical services in smaller footprints in geographies where there isn't enough demand for large inpatient facilities. They represent a new healthcare model intended to make it easier for patients to access care.
A microhospital often is less expensive to operate than a traditional community hospital that contains several hundred beds. Many microhospitals are operated by larger health systems, but in some instances, microhospitals can be independently owned, and some are funded by venture capital.
These smaller, 24-hour inpatient facilities usually are less than 50,000 sq ft in size and contain a few inpatient beds that are used for observation and short stays. In some cases, these facilities can have as many as 50 beds, if needed, based on demand. Often, microhospitals are situated within 20 to 25 miles of larger hospitals and help expand the local healthcare system's service area.
There are more than 60 microhospitals in the U.S., according to research by LabPulse.com, and information from market research firm Goldstein Research suggests this number will rise to 90 or so by 2024.
Rural areas generally are receptive to the establishment of microhospitals in their communities. These smaller facilities usually offer the same services as their larger hospital counterparts, such as primary care, some diagnostics and lab capabilities, and some surgical capabilities. But their smaller footprint means less traffic and noise compared with larger traditional hospitals.
Seeking outside help
However, microhospitals may not offer as broad an array of services as possible, especially in the area of lab services. For example, in addition to their regular lab services, some microhospitals may require additional functions that only an outside lab can provide, such as molecular testing or other esoteric services, according to Dr. Bruce Friedman, a consultant and active professor emeritus in the department of pathology at the University of Michigan Medical School. Or they might need rapid test turnaround times, but they do not have the required in-house capabilities.
Outside clinical labs can step in to help, especially for microhospitals that are not affiliated with large health systems. Such labs could facilitate specimen transport and turnaround test times, especially if there is a need to expedite test results for same-day procedures.
Nearby clinical labs may also be in a position to pick up work if they are closer than the microhospital health system's main hospital.
"Clinical labs that are nearby could help fill the gap if a microhospital needs test results more quickly than if the microhospital sends the sample to the health system's main hospital for testing," Friedman said. "There's also a greater opportunity for a clinical lab to establish a business relationship with an independent microhospital that's not owned and operated by a large health system and which may need access to more sophisticated testing capabilities."
One area where clinical labs might find an opportunity involves telehealth. The labs could transmit test results to both microhospital staff and a patient simultaneously, speeding turnaround times. Clinical laboratory personnel also would be available to review test results with microhospital physicians.
Microhospitals are here to stay, Friedman noted. They represent a new healthcare model for addressing declining admissions and the need for healthcare in less populated and rural areas. By focusing on the strength and uniqueness of their services, clinical labs could grow their profits by pursuing new opportunities with these providers.