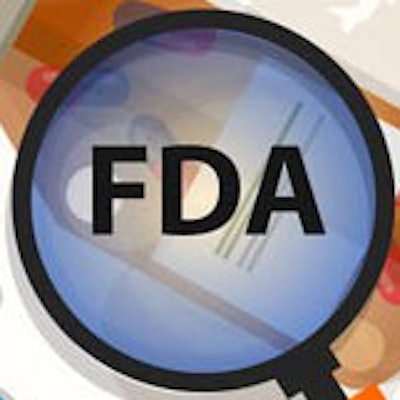 Establishing a regulatory pathway for pharmaceutical companies in the U.S. to manufacture biosimilar drugs presents a much anticipated new market opportunity for life science analytical instrument users.

Instrument suppliers who are monitoring this development closely are asking questions that are difficult to pin down. Will there be an increased need for instrumentation or instrumentation features to meet the demand for biosimilar drugs? What types of new instruments or features will be required to determine biosimilarity? How will the types of molecules targeted influence decision-making regarding pipeline prioritization and analytical instrumentation selection?
The delivery of more cost-effective healthcare has become a worldwide challenge as the costs associated with healthcare continue to increase, driven by changing demographics, societal expectations, and advances in medical technology. The introduction of alternative versions of biologic products, also known as biosimilars, into the U.S. market has been gaining increasing visibility as patents for many agents are nearing expiration and as the Food and Drug Administration (FDA) moves closer to establishing a regulatory pathway for these agents.
Although less burdensome than the requirements for new pharmaceuticals of the same class, abridged regulatory pathways, well-established in Europe and pending in the U.S., for authorization of biosimilars are underpinned by a science-based approach that reflects the complexity of the molecule in question. The process for developing monoclonal antibody biosimilars is expected to be much more complex than that associated with erythropoietin or granulocyte-colony stimulating factor (G-CSF).
Official guidelines published by the FDA require the manufacturer of a biosimilar product to find appropriate ways to analytically compare the biosimilar product to the original product in terms of structure and function. Thus, the initial investment in product development will be to find ways to perform this analysis. The observed analytical differences between products will drive what further testing needs to be done.
The guidelines are intended to ensure that subtle structural and compositional differences do not impact the clinical performance of the biosimilar to its reference standard with regards to quality, safety, and efficacy. That said, a high level of uncertainty remains for drug manufacturers with regards to the full extent of testing that will be required for a particular drug or class of drugs. Also unknown is how the FDA plans to evaluate "interchangeability"; that is, the ability of a pharmacist to substitute a biosimilar drug for the branded innovative product.
Manufacturers of biosimilars do not have access to the originator's cell banks, exact fermentation and purification processes, or the active drug substance. The question of how biosimilar manufacturers can compare their product to originator products and prove similarity and, indeed, encourage interchangeability is therefore a hot issue for biosimilar research.
What do you think? Should the FDA impose these requirements on drug manufacturers? Do you work on biosimilar drug development in your own research? Let us know!
Disclosure: LabPulse.com is a sister company of the Science Advisory Board.