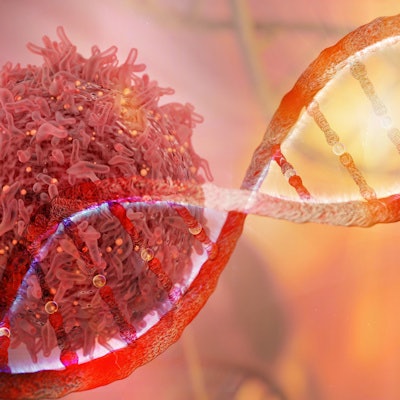 Hologic continues to start 2021 with a bang. The company announced on January 5 that it is acquiring Biotheranostics, a developer of molecular tests for breast and metastatic cancer, for $230 million.
Acquiring Biotheranostics allows Hologic to enter the fast-growing oncology molecular testing market, according to the firm. It also fits well with the company's existing focus on women's health.
Biotheranostics operates a CLIA-certified lab that will help Hologic develop new capabilities and accelerate market development of new diagnostic tests. Biotheranostics will become part of Hologic's Diagnostics division.
Biotheranostics has developed two polymerase chain reaction gene expression tests, Breast Cancer Index for women being treated with endocrine therapy for their breast cancer, and CancerType ID, which can be used in the diagnosis of tumor type and subtypes representing 95% of all solid tumors.
Biotheranostics generated about $33 million in revenue in 2020, according to the companies. The deal is expected to close in February 2021, and it is subject to customary closing conditions.
The acquisition is the second for Hologic in recent weeks. The company announced its acquisition of biopsy marker developer Somatex Medical Technologies on January 4.