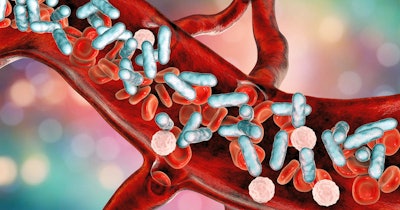 Medical diagnostics firm DeepUll on Tuesday announced it has obtained a 20 million euro ($21.3 million) loan from the European Investment Bank (EIB).
The company is developing culture-free diagnostic tests for the early identification of sepsis and other acute infections.
The Barcelona-based firm said that the EIB loan, part of a Horizon 2020 European Union research and innovation program, will enable it to increase its research, development, and investigation activity to further develop its automated diagnostics device, which has the potential to enable early sepsis diagnosis and improvements in treatment efficacy and patient outcomes.
DeepUll's sepsis product is being developed to detect more than 250 different pathogens and approximately 15 resistance genes in one hour starting from 10 mL of whole blood.
According to the firm, the product will generate phenotypic antimicrobial susceptibility results in about eight hours, without requiring a positive blood culture.
It is being developed as an automated desktop system that would be placed in any clinical setting, including a laboratory, emergency department, or intensive care unit.
The product will use artificial intelligence to offer seamless medical decision support across all phases of patient management, including early disease recognition, precise diagnosis, and therapy guidance, DeepUll said.