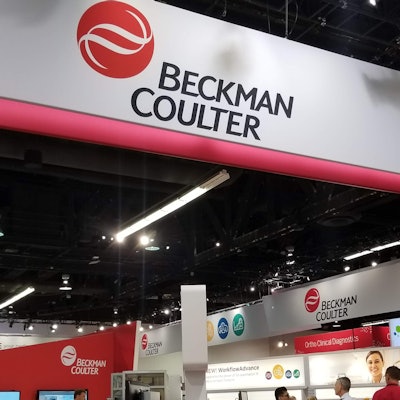 Beckman Coulter announced on January 28 that its Access PCT procalcitonin assay is available in the U.S. as a test cleared by the U.S. Food and Drug Administration (FDA).
The test measures the level of procalcitonin (PCT) in the blood as a means of determining the risk for sepsis, with results available in less than 20 minutes, according to the company. The assay can be used in core lab analyzers as part of routine workups for assessing sepsis risk, along with other methods for analysis. It was designed for use with a range of Beckman Coulter immunoassay systems, including Access 2, UniCel DxI 600, and UniCel DxI 800, the company noted in a statement.
Beckman's announcement follows clearance by the FDA on November 26. In addition to Access PCT, its FDA-cleared sepsis products include the Early Sepsis Indicator, a test that measures changes in monocyte morphology as a complement to complete blood cell counts.