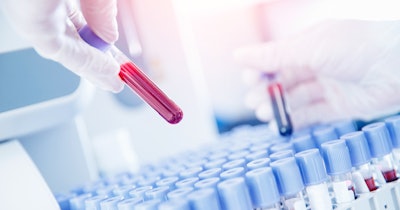 Researchers at the Jiangsu Institute of Parasitic Diseases, Wuxi, China, have reported performance issues with rapid diagnostic assays used to test for malaria among international travelers to China.
The rapid diagnostic tests (RDTs) "had poor performance in P. malariae diagnosis and may threaten the prevention of malaria re-establishment from returned travelers," the researchers wrote in a study published Wednesday in Malaria Journal. "Improved RDTs or nucleic acid tests for P. malariae cases are urgently needed for the detection of imported cases in the future."
Malaria RDTs are used with the aim of obtaining an accurate and timely diagnostic and preventing disease outbreaks. Non-molecular rapid tests, which do not detect nucleic acids, generally have lower sensitivity and specificity than tests that use molecular technologies.
The Malaria Journal study analyzed epidemiological features and diagnosis patterns of imported cases from 2013 to 2020 in Jiangsu Province. The investigators evaluated the sensitivity of four parasite enzyme lactate dehydrogenase-targeting RDTs and one aldolase-targeting RDT.
"The RDTs had a low detection rate (39/69, 56.5%) among P. malariae cases," the researchers wrote, adding that all tested RDT brands had poor performance.