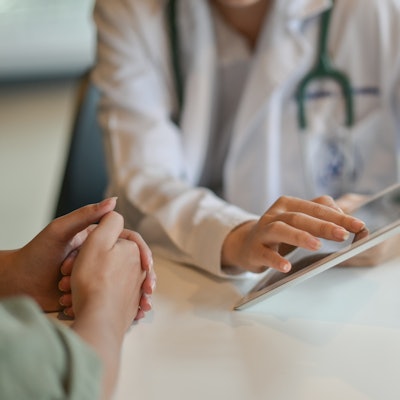 A large study of electronic health records (EHRs) showed that many patients do not get the follow-up tests they need after abnormal glomerular filtration rate results for a variety of reasons, including out-of-pocket costs for lab tests. Findings were published online July 16 in the American Journal of Kidney Diseases.
The study included EHRs for 244,540 adult patients treated in the Kaiser Permanente Southern California (KPSC) integrated healthcare delivery system. The researchers found that 58% of patients did not get timely follow-up for incidental abnormal results on estimated glomerular filtration rate (eGFR) tests. This falls far short of expert recommendations for a repeat creatinine test after 90 days to check for chronic kidney disease, reported the team led by Kim Danforth, an epidemiologist and health services researcher at KPSC.
"Timely follow-up of abnormal laboratory test results is critical to avoiding diagnostic and treatment errors," the authors stressed.
To improve follow-up rates, the researchers called for changes to the way electronic alerts are managed; organizational/staffing changes, such as greater involvement of nurses in managing laboratory results; and more patient involvement, among other things.
Kidney tests fall through the cracks
The study was performed in recognition of growing research about delayed or missed follow-up of abnormal test results and questions about how well electronic reporting and transmission of results was working. The follow-up of abnormal eGFR results is important for diagnosing chronic kidney disease but is particularly challenging. The waiting period required before follow-up testing "may exacerbate challenges in follow-up or amplify differences between physicians with better versus worse test management strategies," Danforth and colleagues explained.
"Studies have shown that follow-up is similar in systems with and without EHRs for electronically acknowledged and unacknowledged result alerts, and that delays longer than 30 days occur even for 'high-priority' EHR alerts," they wrote. "Additionally, EHRs may create new challenges for managing results due to a high volume of alerts and notifications to physicians."
The study evaluated testing performed between 2010 and 2015, and a creatinine level lower than 60 mL/min/1.73 m2 was considered abnormal. Appropriate, timely care was defined as a follow-up creatinine test after abnormal eGFR results within 60 days to 150 days. A diagnosis of chronic kidney disease or kidney cancer was also considered to be timely care.
The eGFR tests were conducted in the outpatient setting and had been ordered by 7,164 providers. The researchers also interviewed ordering primary care physicians (PCPs) by telephone or in person and asked them general questions about patient management. Danforth et al reported that of the 141,630 patients who did not get timely follow-up, about half were tested late and half did not get a follow-up creatinine test within one year.
Management of patients with abnormal eGFR (< 60 mL/min/1.73 m2)
Follow-up
No. (% of total)
Did not get timely follow-up
141,630 (58%)
Retested late: 151-365 days
68,057 (48%)
No repeat creatinine test within 1 year
69,209 (49%)
Retested early: 30-59 days
4,364 (3%)
Getting at the roots of the problem
Interviews with primary care physicians suggest the biggest reasons for the lack of follow-up are a high number of patients being treated per physician, time demands for managing EHR in-baskets or a high number of alerts, and a lack of help from nonphysicians in managing lab results.
"Physician burnout is a growing concern in the midst of new care models for value-based care and performance measurement," Danforth and colleagues wrote. "Studies have documented the large numbers of alerts PCPs receive, which may result in alert fatigue or contribute to provider burnout. Thus, efficient processes for managing test results is critical. Others report successful implementation of team-based approaches for test results management."
Doctors also cited concerns about the cost and inconveniences of lab testing -- e.g., co-payments, the need to return for testing, and lab wait times -- as barriers to efficient follow-up.
Effect on labs, health systems
"PCPs generally agreed that repeat creatinine laboratory tests were important and indicated that a multifaceted approach is needed to reduce care gaps in the follow-up of abnormal results," Danforth et al wrote. "Suggestions for improvements included new staffing models incorporating mid- and nurse-level management of laboratory results, changes to EHR flagging and results display, additional EHR training, and improved patient education."
The Kaiser system is rolling out a number of changes to its health system, including new ways of flagging abnormal eGFR results, caseload cuts where appropriate, and more EHR training. It is also looking into ways of engaging with patients to improve follow-up.
The study is a terrific example of how electronic health records may be used to make the case for testing, commented Bruce Carlson, publisher of Kalorama Information, a sister publication of LabPulse.com. Tracking the unmet need for testing has been a challenge, and EHRs have the potential to show what is truly being done in practice, rather than what should be done.
"This could impact mGFR [measured GFR] testing and patient outcomes, but also, broadly, it can lead to more revenues for laboratories across tests," Carlson said.