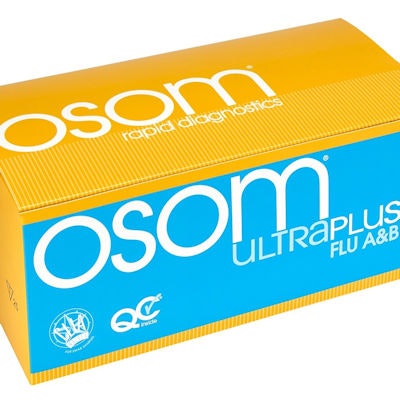 Sekisui Diagnostics has received U.S. Food and Drug Administration (FDA) 510(k) clearance and a CLIA waiver for its Osom Ultra Plus Flu A&B test.
Utilizing traditional lateral flow technology, the test kit is designed for qualitative detection of influenza type A and type B nucleoprotein antigens from nasal or nasopharyngeal swab specimens from patients with signs and symptoms of respiratory infection. The company noted the importance of being able to rule flu in or out in the process of assessing patients for other respiratory infections during the COVID-19 pandemic.
Sekisui also markets the Acucy Influenza A&B point-of-care reader and the Silaris Influenza A&B molecular point-of-care test.