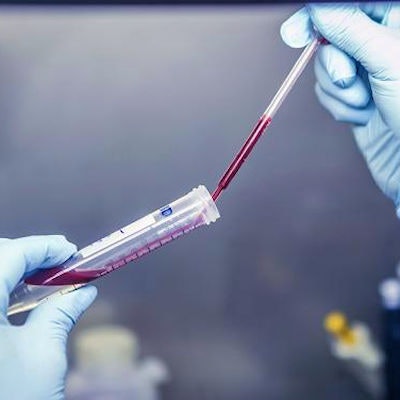 A team of researchers from the Royal College of Surgeons in Ireland (RCSI) University of Medicine and Health Sciences has developed a blood test score that can help predict COVID-19 disease severity, according to a study published on October 14 in EBioMedicine.
The Dublin-Boston score is intended to help physicians identify COVID-19 patients who may benefit from therapies such as steroids and admission to intensive care. It predicts the severity of the illness on day seven of infection, after measuring the patient's blood for four days, by tracking levels of interleukin-6 (IL-6) and IL-10, molecules that control the body's immune system and inflammation. Levels of both these molecules are altered in patients with severe COVID-19.
The score is based on one-point increases, each of which are associated with 5.6 times higher odds for severe illness.
"More informed prognosis could help determine when to escalate or de-escalate care, a key component of the efficient allocation of resources during the current pandemic" said study senior author Dr. Gerry McElvaney of RCSI. "The score may also have a role in evaluating whether new therapies designed to decrease inflammation in COVID-19 actually provide benefit."