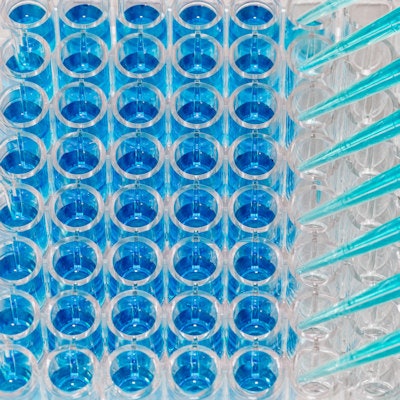 Researchers from Boston have developed open-source software called ELISAtools that is designed to reduce the variability in enzyme-linked immunosorbent assay (ELISA) tests used for research. They describe their work in an April 17 article in PLOS One.
Hospitals and clinical labs use ELISA tests to measure biomarkers in substances such as blood, plasma, and urine. ELISA test kits used for medical applications are tightly regulated to ensure accuracy and consistency. However, ELISA test kits used for research applications are unregulated, a situation that results in variability between different testing kits and clinical labs.
Researchers from Boston Medical Center and Boston University School of Medicine decided to tackle the variability problem after experiencing it themselves while performing a project for the U.S. National Cancer Institute. They were measuring biomarkers of thrombosis and inflammation in the plasma of cancer subjects and healthy individuals, but they realized that data were changing after the first year as they received different shipments of the ELISA kit from the manufacturer.
After investigating the variability, they discovered that differences in the ELISA kit were causing the problem, which meant that research data from 420 patient samples could not be compared. The manufacturer of the kit was not able to solve the problem.
The Boston researchers created the ELISAtools software to rescue the data. After applying ELISAtools, the variability in test results dropped from more than 60% to 9% -- well within the group's quality control limits. Senior author Deborah Stearns-Kurosawa, PhD, said they believe the software will improve the accuracy and utility of clinical research.
The software is available for free download by academic sites.