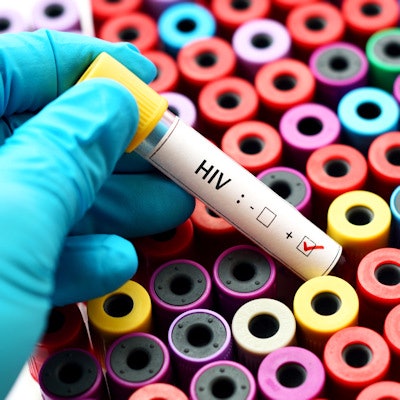 Avioq has launched its VioOne HIV Profile supplemental assay for confirming types of HIV in European Union countries and other nations that accept the CE Mark for certification of compliance with legal standards.
The enzyme-linked immunosorbent assay (ELISA) was designed to confirm and differentiate antibodies for gene products of two HIV-1 groups -- group M, which causes most HIV globally, and group O, which has mostly been reported in parts of West and Central Africa -- and HIV-2 in human serum and plasma. According to the company, the test is also useful for differentiating new versus long-standing infection.
Avioq noted that the U.S. Centers for Disease Control and Prevention (CDC) recommends a two-step process for HIV testing, including the use of a supplemental assay to differentiate HIV-1 and HIV-2 and confirm repeatedly reactive screening results. The company has submitted the assay for clearance in the U.S. and said that it is pursuing distribution partners to expand the test's reach globally.