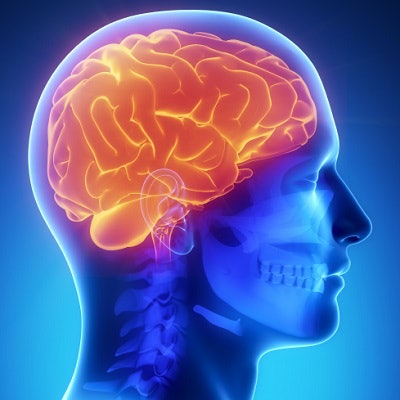 Testing for neurofilament light (NfL) protein in cerebrospinal fluid (CSF) appears to be helpful for differentiating some neurological conditions, such as frontotemporal dementia, cognitive impairment associated with HIV, and parkinsonian disorders, according to a large meta-analysis published online June 17 in JAMA Neurology.
The meta-analysis of studies involving about 10,000 people with neurological disorders showed that neurofilament light protein as measured with a commercially available immunoassay was elevated for people with neurological and psychiatric conditions. Results were broadly similar; however, frontotemporal dementia and HIV-related cognitive decline were differentiated from other dementias, and Parkinson's disease was differentiated from atypical parkinsonian conditions.
"These data support the use of [NfL in CSF (cNfL)] as a biomarker of neuroaxonal damage and indicate that age-specific and sex-specific (and in some cases disease-specific) reference values may be needed," wrote Dr. Claire Bridel, PhD, a chemistry professor at Vrije Universiteit (VU) Amsterdam, and colleagues.
Getting to the bottom of NfL
The study was performed to investigate the potential of elevated NfL, a neuron-specific protein, in cerebrospinal fluid as a biomarker for neuroaxonal damage and to evaluate differences by age, sex, and condition.
"The magnitude of the increase in inflammatory, degenerative, infectious, ischemic, and traumatic neurological conditions, as well as in psychiatric disorders, varies between conditions and studies," Bridel and colleagues wrote. "To date, cNfL levels have not been compared systematically between neurological disorders, and patient numbers in individual studies are often low."
Due to the lack of knowledge and such uncertainties, the use of cNfL as a biomarker has been limited.
The investigators searched PubMed and selected 44 studies conducted between 2006 and 2016 for analysis; the research covered 35 different diagnoses for neurological conditions in 10,059 people. Diagnoses were often made based on clinical criteria, which Bridel and colleagues acknowledged was a limitation of the study, though some were based on genetic testing, such as for Huntington's disease. They compared results in people diagnosed with neurological conditions with those in healthy controls. They also obtained individual-level data from study authors.
Neurofilament light protein in cerebrospinal fluid was measured at 17 different centers using the NF-Light enzyme-linked immunosorbent assay (Quanterix) and reported in picograms per milliliter or nanograms per liter.
The researchers found that NfL was elevated in cerebrospinal fluid for people with most of the neurological conditions studied, compared with the healthy controls. The highest levels were found in people with HIV and cognitive decline, amyotrophic lateral sclerosis, frontotemporal dementia, and Huntington's disease.
"Identifying neuroaxonal damage and quantifying the intensity of this process is a critical step in patient care because it may support diagnosis and help estimate the prognosis of neurological conditions," Bridel and colleagues wrote. "In addition, it is essential for the evaluation of drug candidates with disease-modifying potential."
Mean cNfL levels were higher for frontotemporal dementia versus Alzheimer's and other causes of dementia -- a statistically significant result.
"Although cNfL overlaps between most clinically similar conditions, its distribution did not overlap in frontotemporal dementia and other dementias or in [Parkinson's] disease and atypical parkinsonian syndromes," the researchers wrote.
Clinical implications of results
This finding implies that the biomarker could be used to differentiate between frontotemporal dementia and Alzheimer's disease and also among parkinsonian syndromes. The researchers speculated that the higher levels of cNfL in frontotemporal dementia may be due to the anatomical location of neurodegeneration or the rate of neuronal death. Additionally, the very high levels of cNfL seen in cognitively impaired HIV-positive patients may be due to an inflammatory response to the disease or peripheral nervous system damage, they wrote.
Differing results for Parkinson's disease versus atypical parkinsonian syndromes could enable accurate and early diagnosis, which is "crucial because their prognosis and management differ substantially," Bridel et al wrote.
Furthermore, an analysis of results by gender showed that cNfL levels were higher in men than in women. Also, in healthy people, there was an annual increase in cNfL of 3.3%. The researchers noted an association between cNfL and age for most neurodegenerative conditions but not for the rapidly progressing diseases, such as frontotemporal dementia, Alzheimer's, and Huntington's.
A finding of elevated cNfL in people without an overt neurological condition "may reflect a decrease in CSF clearance with age, the presence of a preclinical age-related neurological condition, or age-related neuronal loss," they wrote. "The association of cNfL with age in [healthy controls] implies that age-specific reference values may be needed and that the diagnostic potential of cNfL may decrease with age."
Serum NfL (sNfL) testing is also now being done in blood, and studies suggest the results are similar to those with cNfL.
"These findings indicate that sNfL may replace cNfL," Bridel et al concluded. "In addition, it may likely be that the findings of the present meta-analysis, which collected data over 10 years, can be readily translated to sNfL."