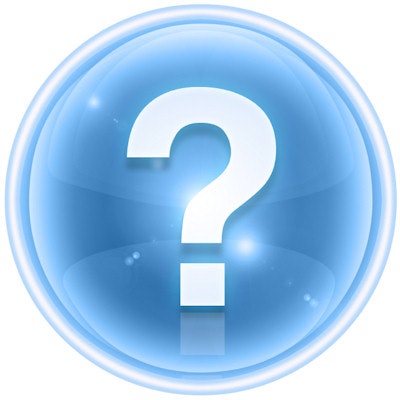 New recommendations released June 11 from the U.S. Preventive Services Task Force (USPSTF) continue to strongly advise HIV screening for adolescents and adults, and for the first time they support preventive treatment for those at high risk. The guidance could boost volume for blood tests.
The USPSTF, a volunteer group of independent experts that makes evidence-based assessments for disease prevention, published two recommendation statements on HIV screening and preventive treatment in the Journal of the American Medical Association (Vol. 321:22, pp. 2203-2213). The USPSTF's last guidance on this topic was published in 2013.
The group gave an "A" recommendation to screening for HIV in adolescents and adults between the ages of 15 and 65 years and for all pregnant women. Furthermore, it advised screening for people younger than 15 and older than 65 who are at risk of getting infected.
The USPSTF did not find enough evidence to set screening intervals, but it concluded that "repeat screening is reasonable for persons known to be at increased risk of HIV infection," including sexually active men who have sex with men, people who inject drugs, and/or those who are involved with commercial sex work.
The USPSTF also released a new strong "A" recommendation for preventive treatment with antiretroviral medication of people at high risk for HIV. The USPSTF advised that this includes men who have sex with men, are sexually active, and meet one of the following criteria:
Has a sexual relationship with someone who is HIV-positive
Does not use condoms consistently during anal sex
Has had syphilis, gonorrhea, or chlamydia within the past six months.
Currently recommended antigen/antibody tests for HIV are highly accurate, with sensitivity ranging from 99.76% to 100% and specificity from 99.50% to 100%, the USPSTF advised.
"Recommended rapid HIV tests have similar sensitivity and somewhat lower reported specificity ranging from 98.6% to 100%," the task force wrote in JAMA.
A lot of room to improve
The number of new HIV infections has been dropping -- down from 41,200 in 2012 to 38,300 in 2017 -- but fewer than half of adults in the U.S. have ever been tested for the virus.
"Approximately 15% of persons living with HIV are unaware of their infection," the USPSTF authors noted. "It is estimated that persons unaware of their HIV status are responsible for 40% of transmission of HIV in the United States."
Clinicians and healthcare professionals must do more to reach the 15% who are unaware of infection and account for a big number of new HIV transmissions, urged an editorial published online in JAMA Internal Medicine on June 11.
"Fortunately, new HIV tests are faster and more accurate than previous tests," wrote Dr. Diane Havlir and Dr. Susan Buchbinder, both of UCSF. "At present, the window period between HIV infection and a positive antigen/antibody test result using a fourth-generation test is about 17 days, which can be reduced by nearly a week with HIV RNA testing."
Havlir and Buchbinder also noted that in 2018, only 17% of the 1.1 million uninfected people who would be eligible for PrEP actually had a prescription at the end of 2018, and more needs to be done to reach certain at-risk groups, such as women, people younger than 25 years, and those who live in states that have not expanded Medicaid insurance. To reach populations at risk, it will be necessary to move beyond facility-based HIV testing, they wrote.
"Public health departments should support community-based models of HIV testing, including mobile and self-testing, and ensure robust partner-notification programs to identify and potentially curtail transmission of the virus," Havlir and Buchbinder wrote.
Reducing barriers to testing
Dr. Paul Volberding, co-director at the UCSF-Gladstone Center for AIDS Research, told LabPulse.com he is not expecting a big uptick in testing overall as a result of the new USPSTF recommendations. But he hopes there will be an increase in testing of those at higher risk who have been missed to date.
"The main effect will be to reduce any barriers to testing that have allowed some infected persons to still be progressing in disease stage and transmitting to more people," Volberding wrote in an emailed response to questions.
The change in the USPSTF recommendations follows a call at the highest level of government for an end to HIV. Earlier this year, President Donald Trump pledged an end to the epidemic in the U.S. within 10 years.
Many practical challenges remain, however. Massachusetts General Hospital infectious disease specialist Dr. Rochelle Walensky and Yale University's David Paltiel, PhD, flagged the lack of attention to economic considerations in the 2019 HIV screening guidance in an editorial in JAMA Network Open.
"Testing for HIV, at about $25 per test, may be cheap, but each case of infection that is detected and successfully linked to care triggers a lifetime of [antiretroviral therapy], costing at least $40,000 annually," Walensky and Paltiel wrote. "And at an annual cost of $20,000 per person, the drug component alone of a complete PrEP rollout for all those eligible would cost $24 billion annually."
So while the USPSTF has taken an important step toward the goal of ending the HIV epidemic in the U.S., execution in the most at-risk communities will be crucial, they suggested.