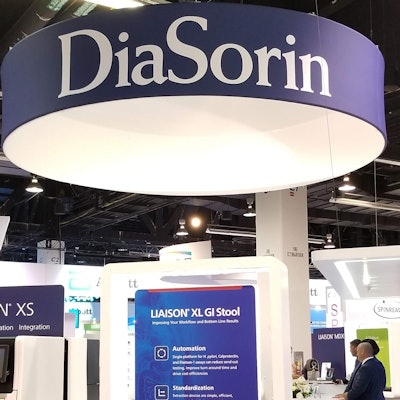 DiaSorin Molecular has received the CE Mark for its Simplexa VZV Swab Direct assay. The molecular diagnostic makes it possible to detect varicella-zoster virus (VZV) DNA directly from cutaneous and mucocutaneous swab specimens, according to the company.
The assay is used with the Liaison MDX instrument, and it complements the company's Simplexa HSV 1 & 2 Direct kit for the herpes simplex virus (HSV).
DiaSorin Molecular has also submitted the Simplexa VZV Swab Direct assay to the U.S. Food and Drug Administration for 510(k) clearance.
Primary VZV infection causes chicken pox, while a secondary infection leads to shingles. Chicken pox is highly contagious and is usually contracted in early childhood. After the initial infection, the varicella-zoster virus becomes latent in sensory nerve ganglia and can reactivate later to cause shingles.
The clinical presentation of shingles can be confused with skin manifestations of HSV, making it important to detect VZV rapidly so the correct treatment can be administered.