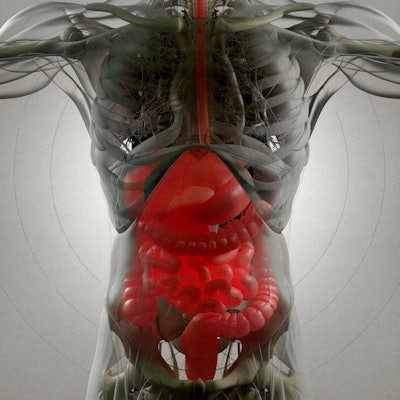 Gemelli Biotech announced that the next-generation version of its blood test for diarrhea-predominant and mixed types of irritable bowel syndrome (IBS-D and IBS-M) can differentiate the condition from inflammatory bowel syndrome and diagnose it with 98% confidence, based on data presented at the Digestive Disease Week (DDW) meeting, held May 18-21 in San Diego.
Developed by researchers at Cedars-Sinai Medical Center in Los Angeles and licensed to Gemelli Biotech, the ibs-smart test screens for antibodies to cytolethal distending toxin B (CdtB), a toxin produced by bacteria that cause gastroenteritis, and vinculin, a protein found in the small intestine. Elevated levels of these biomarkers are associated with IBS. Traditionally, doctors had to rule out a range of conditions to make the IBS diagnosis, whereas this test shows with high confidence whether patients actually have the condition, based on the two biomarkers, the company noted.
In a validation study presented at DDW 2019, the test's specificity for IBS versus inflammatory disease was over 90% with each biomarker, and the post-test probability for the condition was 98% with both markers, reported Gemeli, which was co-founded by Dr. Mark Pimentel, executive director at the Medically Associated Science and Technology (MAST) program at Cedars-Sinai. The company connects patients with specialists, and blood draw labs and tests are analyzed in a CLIA-certified lab in Irvine, CA.