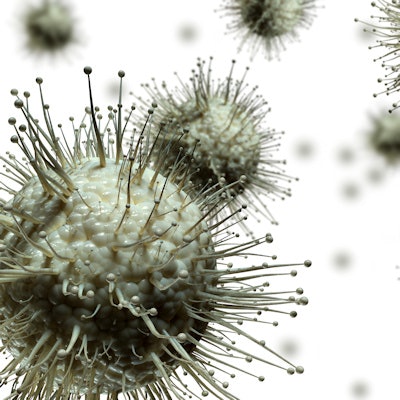 Arc Bio has unveiled a next-generation sequencing (NGS) assay for detecting common viral infections in patients who have undergone transplants.
GPS-Transplant is the first product to become available in Arc Bio's Galileo pathogen solutions line, with the company unveiling the assay at the American Society for Microbiology (ASM) Clinical Virology Symposium in Savannah, GA.
Laboratories may purchase the test for research use only and validate it in their own facilities as a laboratory-developed test, the company said.
GPS-Transplant is a single test for a wide range of pathogens, including cytomegalovirus, Epstein-Barr virus, BK virus, and human adenovirus, and it provides information on antiviral resistance mutations, according to the company. Results are available within 48 hours.
Data from Stanford University researchers showing similar results for the Arc Bio test and standard singleplex quantitative polymerase chain reaction (qPCR) assays in immunocompromised transplant patients are being presented at the ASM symposium, held from May 5-8.
Arc Bio said it focused its initial efforts for the GPS platform on transplant patients because this is an area of high unmet need. About 30% of transplant recipients get a viral infection, which can be very expensive to treat, the company noted.