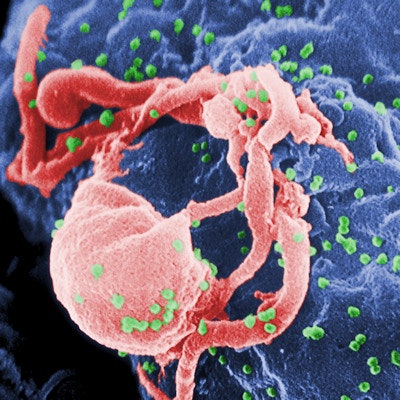 There are more infectious disease threats than COVID-19, and testmakers are ready. A new report from Kalorama Information, a sister publication to LabPulse.com, indicates that biomarker-based infectious disease tests will reach almost $15 billion in 2021 excluding COVID-19 testing.
Biomarkers include more than 1,000 substances that serve as reagents, consumables, and/or test components for a number of medical-related diagnostic and research applications. Substances that detect and measure genetic changes in patient samples are also included in the sales statistics.
Biomarkers for infectious agents include proteins (antigens), antibodies produced in response to the presence of the infectious agents, and genomic markers. More recently, technologies such as mass spectrometry are being applied to the identification of pathogens.
The world market for diagnostics biomarkers report indicates that infectious disease-based tests using biomarkers will grow from $14.8 billion dollars in sales to $20.7 billion dollars in sales. From 2021 to 2027, compound annual revenue growth will be 5.8% per year. This does not include COVID-19 tests, which have been driving revenues lately.
The characteristic results from a mass spectrometry analysis of a specific pathogen could be considered a biomarker for that pathogen. However, for purposes of this study, infectious disease biomarkers are based on three major technologies: laboratory immunoassays, molecular tests, and rapid immunoassays.
Laboratory immunoassays will account for more than 60% of global infectious disease biomarker sales over the long term. This trend will reflect the well-established position of the technology in detecting a wide range of common pathogens, including antigens or antibodies associated with pneumonia, influenza, Clostridium difficile (C. diff), hepatitis C, HIV, herpes simplex virus (HSV), and Lyme disease. Enzyme-linked immunoassays are particularly well suited for diagnosing these conditions.
For more complex infectious disease testing applications, polymerase chain reaction (PCR), microarrays, and other molecular technologies will capture an increasing share of worldwide value and volume. These technologies identify DNA, RNA, and genes associated with pathogens, allowing for more definitive diagnosis.
Among the infectious agents identified by molecular tests are HPV, Chlamydia trachomatis/Neisseria gonorrhoea (CT/NG), and tuberculosis. In addition, these tests are being used increasingly to detect resistance genes linked to healthcare-associated infections and disease-resistant pathogens.
Rapid immunoassays based on lateral flow immunochromatographic techniques are being developed to enable an increasing number of infectious diseases to be detected in clinics, physicians' offices, hospital emergency rooms, patient homes, and other point-of-care sites.
Specific tests now available in this area include ones for bacterial vaginosis (BV), chlamydia, dengue, Ebola, HIV, influenza, Legionnaires' disease, malaria, rotavirus, respiratory syncytial virus (RSV), group A Streptococcus, Treponema pallidum, and Trichomonas vaginalis. Sources of specimens for rapid immunoassays extend to a full range of substances, including whole blood, serum, urine, nasal and throat swabs, stool samples, and vaginal swabs.
Companies such as Roche, Abbott, BioMerieux, Bio-Rad, and Cepheid participate in this market, among others. Kalorama's estimates are the total revenues made by companies such as these in selling diagnostic products. Kalorama's report said that growth will be fastest in molecular assays, moderate in rapid tests, and slowest in lab-based immunoassays.
Bruce Carlson is the publisher of Kalorama Information, part of Science and Medicine Group. Kalorama's market report on diagnostic biomarkers can be found on Kalorama's website.
Disclosure: LabPulse.com is a sister company of Kalorama Information.